Intel makes another big mobile acquisition: Egypt's SySDSoft

Monday, chipmaker Intel Corp. announced that its recently formed Intel Mobile Communications group has acquired "most of the assets" of privately held Egyptian communications company SySDSoft, a company whose intellectual property includes LTE Protocol Stacks for user equipment and femtocell premises equipment.
In August 2010, Intel acquired Infineon AG's wireless group for an estimated $1.4 Billion, giving the chipmaker access to a significant chunk of the global cellular baseband market. Then five months later, Intel announced the creation of its new Mobile Communications Group which would see the company working not only with its traditional x86 processor architecture, but also with the popular 32-bit ARM architecture.
Today's acquisition of SySDSoft's assets brings the new Intel unit approximately 100 of the Egyptian company's electrical engineers and computer scientists, and the solutions in the software stack and physical layer domain, and RF/analog circuits embedded in mobile platforms.
Last October, SySDSoft announced it had completed its LTE user equipment protocol stack performance tests and managed to achieve a simultaneous throughput of 300Mbps downlink/75Mbps uplink.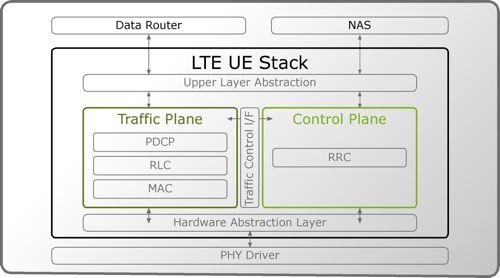 "Intel is making the necessary investments to further enhance its existing world-class wireless product portfolio and to offer the most reliable platforms to our customers that will work seamlessly across a range of global networks," said Dr. Hermann Eul, president of Intel Mobile Communications. "The acquisition supports this strategy and we believe that SySDSoft's proven and experienced engineering team, combined with Intel Mobile Communications' existing wireless strength, positions us well for continued growth in LTE."
Furthermore, the acquisition illustrates the recent spike in interest in the Middle Eastern/North African (MENA) technology sector that former Jordanian CIO and current CEO of Quirkat, Mahmoud Khasawneh discussed with Betanews earlier this month.
"The acquisition of engineering and design talent from an Egypt-based company in the field of cutting-edge wireless and communication technology is the first of its kind for Intel in the Middle East," said Arvind Sodhani, president, Intel Capital and executive vice president, Intel in a statement on Monday.