Google gets 20 years of FTC audits in Google Buzz privacy blunder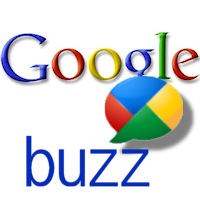 Google has agreed to settle with the Federal Trade Commission over allegations that Google Buzz, the social network launched in 2010, violated the FTC Act.
When Google launched Buzz last year, it <!article id="1266435566">immediately came under fire from privacy groups, who complained that the social network/microblog created a too-easy way for Google to convert Gmail contact lists into publicly searchable information.
"Although Google led Gmail users to believe that they could choose whether or not they wanted to join the network, the options for declining or leaving the social network were ineffective," Wednesday's <!external href="http://www.ftc.gov/opa/2011/03/google.shtm">FTC announcement said. "For users who joined the Buzz network, the controls for limiting the sharing of their personal information were confusing and difficult to find."
Under the settlement, Google is barred from future privacy misrepresentations, and it must implement a comprehensive privacy program which will be regularly audited for the next 20 years.
"We don't always get everything right," Alma Whitten, Google's Director of Privacy, Product and Engineering <!external href="http://googleblog.blogspot.com/2011/03/update-on-buzz.html">said on Wednesday. "The launch of Google Buzz fell short of our usual standards for transparency and user control--letting our users and Google down. While we worked quickly to make improvements, regulators--including the U.S. Federal Trade Commission--unsurprisingly wanted more detail about what went wrong and how we could prevent it from happening again...We'd like to apologize again for the mistakes we made with Buzz. While today's announcement thankfully put this incident behind us, we are 100 percent focused on ensuring that our new privacy procedures effectively protect the interests of all our users going forward."