100,000 Motorola XOOMs sold isn't bad, it's good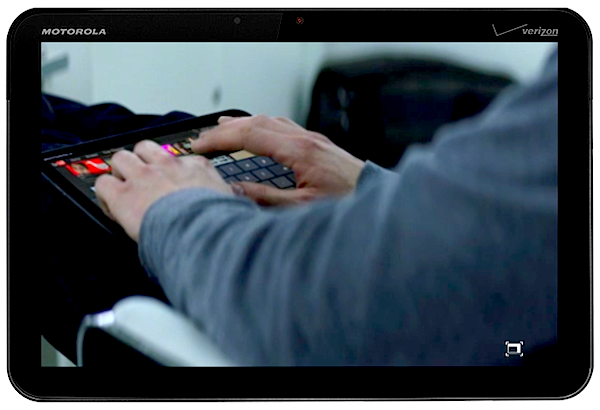 I'm puzzled by reaction to estimates of Motorola XOOM tablet sales. Deutsche Bank estimates 100,000 units over the first two months, which is much better than I would have expected. Of course, those people pooping all over XOOM are comparing to iPad 2, and that quite literally is Apple to oranges.
Deutsche Bank cleverly got the number by looking at the percentage of Android devices running v3, or Honeycomb, and slicing against other analyst firm's unit shipments. According to official Android Developers stats, 0.2 percent of Android devices ran Honeycomb as of April 1.
Analysts, bloggers and reporters are showing little love for XOOM. Starr Keshet writes, for TG Daily: "Yes, Motorola's XOOM is doomed." Well, there's not much ambiguous about that headline, now is there. Over at Business Insider, Jay Yarrow snarks: "Motorola XOOM a flop, just 100,000 sold so far." I should point out that XOOM sales are in line with Deutsche Bank expectations. Mark Calley calls "XOOM a bust" over at TabletPC Review.
Actually, XOOM is a surprising success. The tablet came to market with four huge handicaps, all of which make comparisons to iPad 2 unrealistic:
1. For most of its sales life, XOOM has been attached to Verizon -- first sold unsubsidized for $800. XOOM costs more than the comparable iPad 2.
2. Lower Verizon pricing came later, $600, but with 2-year data commitment. Apple doesn't require AT&T or Verizon data contracts for iPad.
3. Still later, March 27, the $600 WiFi-only went on sale. So for most of the two-month sales period, the most affordable and comparably attractive to iPad 2 XOOM model wasn't available.
4. Early adopters will have to send their tablets back to Motorola to be retrofitted with 4G radios. That's a huge sales deterrent.
Now that XOOM is available for the more affordable $600, without Verizon commitment, I expect to see sales growth. If not, then by all means call XOOM a failure. But looking at the situation right now, 100,000 is a strong start given these handicaps -- and that should encourage other Android tablet manufacturers.
However, these sales didn't come in a vacuum. Motorola and Verizon much more so have done some mighty big advertising for XOOM. Some of the TV spots are exceptional.
How the comparable iPad 2 and XOOM stack up:
iPad 2: 1GHz A5 dual-core processor; 9.7-inch LED display with 1024 by 768 resolution; front-and-rear facing cameras; 32GB internal memory; 720p video recording; accelerometer; ambient light sensor; compass; gyroscope; WiFi; iOS 4.3. Price is $599.
Motorola XOOM: 1GHz dual-core nVidia Tegra 2 processor; 10.1-inch display with 1280 x 800 resolution; 1GB of RAM; 32GB internal storage, expandable with MicroSD card; 5-megapixel back-facing and 2-megapixel front-facing cameras; 720p video recording; 1080p video playback; HDMI and USB 2.0 ports; accelerometer; barometer; gyroscope; Android 3.0. $599
Just as I was wrapping up writing, I saw Charles Arthur's post "Has the Motorola Xoom really sold 100,000 - and is that good or bad?" at the Guardian. Do read it. His analysis is the most balanced I've seen today.
If you bought a XOOM tablet, please give us a mini-review in comments, or email joewilcox at gmail dot com to offer a full review for posting on Betanews. We love reader submissions.