Offering a direct challenge to Verizon, Cellular South hooks up with LightSquared for LTE

LightSquared, the hybrid 4G/Satellite network wholesaler has announced a bilateral LTE roaming partnership with Cellular South, the United States' largest private wireless provider and ninth largest mobile network altogether. This is the first major wireless carrier partnership to be announced by LightSquared.
In January, LightSquared received clearance from the FCC to sell its network bandwidth wholesale, which is ultimately the company's plan. Its 4G and Satellite networks are being built to sell to current network operators fleshing out their 4G coverage or to sell to startup operators looking to offer unique services. LightSquared has no plans to be a consumer-facing network operator.
Cellular South is building its own 700MHz LTE network, but in late 2010 the company publicly said it would not be working with Verizon Wireless for roaming agreements, stating that it would rather concentrate on building its own network than help build Verizon's.
The company currently has 700MHz licenses mostly in Tennessee and Alabama, and by partnering with LightSquared, it will be able to offer a national LTE plan.
"LightSquared's wholesale-only, integrated 4G-LTE wireless broadband and satellite network, makes them a valuable partner because it enables us to provide our customers, including those in rural locations, with nationwide access to the most advanced technology and reliable coverage available," said Hu Meena, President and CEO of Cellular South.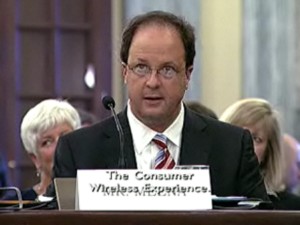 Meena was recently elected chairman of the Rural Cellular Association (RCA). He will be addressing the Association this afternoon at 3:45 EST, and plans to discuss Sprint's decision to join the RCA, 700MHz LTE interoperability, nationwide data roaming, and the possibile repercussions of AT&T and T-Mobile's merger.
Betanews will be attending the meeting and will follow up with details.