Nero Kwik Media: Free, but you will want more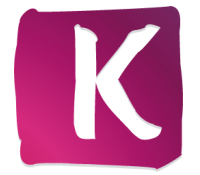 Nero Software has released a free tool, Nero Kwik Media that promises to give users greater and easier control over their media files: photos, video and music. The program boasts a number of headline features, such as the ability to automatically apply face recognition across a library of photos and effortlessly move files between different portable devices and your computer, but this additional functionality comes at a cost.
This is because Nero Kwik Media offers only core functionality for free: the software can organize, play and share all media content, but editing facilities are limited to photos while the program can only burn music CDs by default. Additional functionality must be added through the program's built-in App Store, with prices ranging from 99 cents to $29.99 for add-on components and additional themes.
Additional components include Nero Kwik DVD for playing and burning video DVDs, Nero Kwik Play for playing any kind of video file and Nero Kwik Move It, for moving media between mobile devices and your PC. All three cost $4.99 each. Three free items are also included: Nero Kwik Burn for burning data to disc, and two theme packs. The total cost of purchasing all bolt-ons comes to more than $60, and much of the functionality offered by these add-ons can be had in other similar applications for free, including Google Picasa and Windows Live Essentials.
Nero Kwik Media requires a PC with 2GHz processor, 1GB RAM and 1GB free hard drive space, plus a DirectX 9-compliant graphics card with access to at least 128MB memory. It runs on Windows XP SP3, Vista SP1/SP2 and Windows 7.
Get more applications news like this at Software Crew.