Kidnapped son of Kaspersky founders freed, say reports

The 20-year-old son of Kaspersky Lab founders Natalia and Eugene Kaspersky, who was reportedly being held for 3 million Euro ransom by kidnappers in Moscow, may have been released on Friday.
Kaspersky Lab issued an official statement which neither confrimed nor denied the reports of Ivan Kaspersky's kidnapping, and rather gently asked the media to hold back on its speculation, and not to report on rumors and allegations.
"Kaspersky Lab respectfully asks members of the media to refrain from speculating and distributing unconfirmed information about alleged events related to the Kaspersky family. Eugene Kaspersky continues his day-to-day work at the company, and has stated that the unconfirmed information being spread at the moment is harmful for the company."
Concrete facts and official statements on the matter remained scarce as of Friday afternoon.
The outlet that first broke the story, Russian tabloid Lifenews on Friday, posted another anonymously sourced report saying that Kaspersky had been released after the ransom was paid. But again, no officials would go on record to confirm that anything had even happened.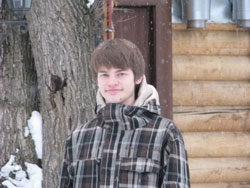 Though it is classified as a tabloid, Lifenews has had access to some privileged and controversial information in the past. This is likely the reason this story caught on among global media in the way that it did.
High-profile cases such as this aren't a common occurence in Moscow, but it is believed that businesspeople are a more likely target for kidnapping and extortion plots.
Following the 2009 abduction of the 19-year-old son of Rosneft vice president Mikhail Stavsky, Russian commercial paper Kommersant reported that there was a "gang of kidnappers targeting prominent businessmen" in operation in Moscow. In 2010, two Chechens were convicted in that kidnapping case.
Kaspersky Lab is Russia's most successful digital security company, and it is routinely responsible for the discovery and classification of new threats on most computing platforms.
Betanews continues to pursue comment on this event.