10 things you can do while PlayStation Network is still down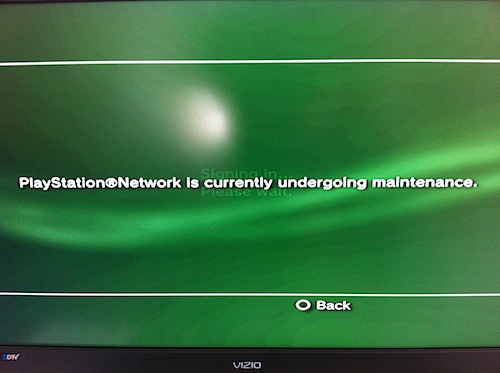 As the PSN outage enters its eighth day, some online gamers surely are asking "What now? What can I do?" You've spent more than a week -- yes, it does feel like years -- in front of the TV looking at the PSN offline message and hoping the network will magically come back up. Sorry, bud, but the only magic is in the game.
I present some things you can do while waiting for PlayStation Network to come back up -- and perhaps buckle under the load of 77 million subscribers trying to change their passwords all at the same time. To our readers, the list is but a start. Please offer your own activities in comments. Let's have some real fun with this. Hey, adding to this list is one of the things to do while waiting for PSN. In no particular order of importance:
1. Read War and Peace. Hopefully Sony will have PSN back up by the time you finish. C`mon, after 8 days down, do you really believe the promise of partial PSN restoration by next Tuesday?
2. Watch the Royal Wedding. Who else is up at that hour of the night?
3. Dig out dad's "Dungeons and Dragons" game. Hey, analog role playing is better than nothing.
4. Go to a 3D movie. While you've been playing non-stop for the last 3 years, there have been some amazing tech advances. Oh, yeah, ask your friends to explain what an iPhone is.
5. Become a day trader. The highs and lows can be as exciting as interactive game playing, except you make (or, gulp, lose) real money rather than spend it on virtual goods.
6. Check your email. Sony would like to explain how it lost all your personal information, including precious gamertag ID, password, birth date, security questions and much more. Ah, best check credit card activity, too.
7. Update your Match.com profile -- remove MAG, SOCOM 4 and Call of Duty: Black Ops.
8. Visit your mom. Her door is on the other side of the bathroom.
9. Change your passwords from "password" -- or "123456789." Hackers have it now.

10. Take a shower. You need it.
Can you do better? Please add to the list in comments.