Adobe launches CS5.5, the first subscription-based Creative Suite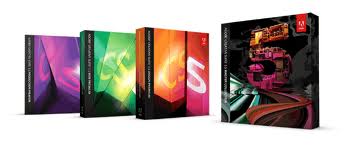 Adobe rolled out the Creative Suite 5.5 family of products on Tuesday, which focuses on development and content creation for the mobile and tablet realm, and introduces a new subscription-based pricing model for the software suite.
Though there were no major version updates to Creative Suite's flagship imaging products Photoshop and Illustrator, CS5.5 introduces new versions of InDesign, Dreamweaver, Audition, Flash Professional, Flash Catalyst, Flex Builder and Device Central. This update, therefore, is specifically targeted at Web and mobile app developers and designers above design professionals.
For these professionals, Adobe is looking to provide appropriate tools for HTML5 support in addition to the expected Flash.
"Adobe is leading the charge for HTML5 authoring with new capabilities in Creative Suite 5.5 that will...enhance the delivery of HTML content across multiple browsers on the desktop, tablets and smartphones," said David Wadhwani, senior vice president and general manager of Creative and Interactive Solutions at Adobe. "For creators of mobile apps on iOS, Android or BlackBerry Tablet OS, our latest Flash tools deliver stunning high-performance apps, without having to start from scratch for every device."
Though CS5.5 is not a "milestone" update to the software package, today's release is significant for two reasons. Adobe today officially began the two-year release cycle for Creative Suite, and it also introduced its new subscription-based licensing program.
With the Creative Suite subscription, users can sign up for monthly or annual payments for the software suite rather than have to lay down a significant chunk* of money for the full ownership of the software. Adobe hopes this <!external href="http://prodesigntools.com/how-adobe-cs5-5-subscriptions-work.html">new subscription model will make the industry standard design suite more accesible to those with smaller budgets or those who may only need it on a temporary or per-project basis.
Adobe Creative Suite 5.5 products can be purchased today <!external href="http://www.adobe.com/store">directly from Adobe, or through software retailers.
*$2599 for CS5.5 Master Collection, $1899 for CS5.5 Design Premium, $1799 for CS5.5 Web Premium, $1699 for CS5.5 Production Premium and $1299 for CS5.5 Design Standard.