What's the right tool for moving data to a new hard drive?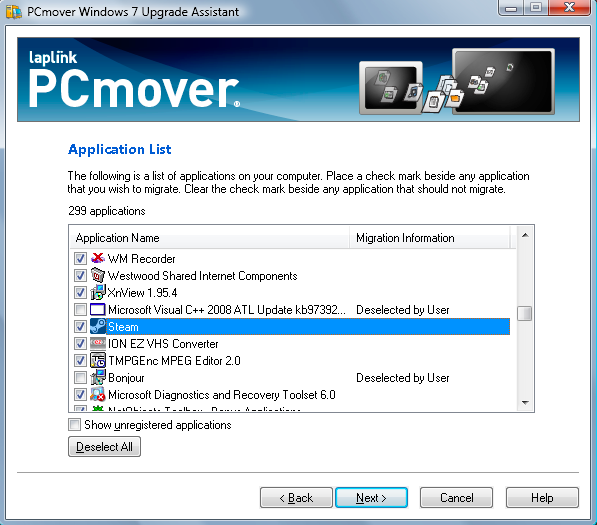 Why purchase a brand new computer when you might be able to save serious cash by extending the life of your existing model through a judicious upgrade or two? Memory is one of the most cost-effective upgrades -- doubling your system RAM to 2GB or more can really make a difference, but the emergence of affordable SSD drives offers an even bigger fillip, with programs and your OS loading in a fraction of the time they used to.
Of course, shelling out for a new hard drive is one thing, migrating the contents of your old hard drive to the new one is quite another. In this roundup we've identified a number of apps that can help you upgrade with the minimum of fuss. Instead of covering them separately, however, we've identified several scenarios you might face when performing an upgrade. Just select the scenario that applies to you, and read on for our choice of apps, many of them free, that can make your upgrading process as simple as possible.
Clone Your Old Drive
The process of cloning involves copying every last bit and byte from your old drive to your new hard disk. It assumes both old and new drive are connected at the same time, typically the new drive is mounted in a drive enclosure for the duration of the process before replacing the old drive.
The safest way to clone one drive to another is outside of Windows using a bootable CD or flash drive. This is how EASEUS Disk Copy works. The installer creates the bootable disc or drive, then you reboot and follow the instructions. Unfortunately it doesn't work with drives larger than 1TB, and there's no way to resize partitions to take advantage of all the extra space.
No such restrictions exist with Seagate Disc Wizard, although it's a hefty download (152MB) and offers far more than just disk cloning. It also requires the presence of at least one Seagate or Maxtor hard drive. Another proprietary tool is Intel Data Migration Software, firmly aimed at those upgrading to an Intel SSD drive.
If both drives are internally fitted and less than 2TB in size, HD Clone 4.04 Free Edition is worth considering, although transfer speeds are capped to 1GB per minute, and there's no support for external, SCSCI or dynamic (such as RAID) disks.
Experienced users happy to play in a Linux GUI environment should consider Redo Backup and Recovery, which includes partition and drive cloning tools among a host of other disk-based utilities. It basically offers a friendlier graphical front end for Linux drive-cloning tool CloneZilla, so purists may prefer to use that instead.
Finally, Mac users feeling left out should take a look at Carbon Copy Cloner, which is completely free to use.
Take a Drive Image

If you've got a backup drive with enough free space, you could go down the drive imaging route. The theory is simple: take a drive image of your old hard drive, which you store on your backup drive. Then swap out the old drive with the new one, boot from an emergency recovery disc and restore the drive image to the new disk.
There are two free tools capable of this: Macrium Reflect Free and Paragon Backup & Recovery 2011 (Advanced) Free. The latter is probably the better choice to go for, seeing as its recovery disc has all the tools you need to create images as well as restore them, whereas you'd have to take the drive image in Windows using Macrium, only using the recovery disc to restore it.
<!image id=6634 center>
Migrate to a New Computer

Drive cloning or imaging won't work if you've bought a new computer and want to migrate everything from your old PC to your shiny new purchase. Windows Easy Transfer, which is built into Windows 7 and Vista, can handle most files and settings, but if you want to copy across even more, including entire programs, then you'll have to pay for the privilege. Laplink's PCmover Windows 7 Upgrade Assistant is worth checking out, particularly if you're upgrading from XP to Windows 7. Take our advice, though, and take a full drive image of your old computer's hard disk, whatever you do It ensures you won't lose a single file or setting, whatever happens.
Go Virtual
Alternatively, why not let your old computer live on as a virtual incarnation? Paragon Go Virtual, which is available as a 32-bit or 64-bit build, allows you to convert a physical Windows disk into a virtual file, which can be used in virtualisation software such as VirtualBox, VMWare or Microsoft Virtual PC. Note that the functionality is also present in Paragon Backup & Recovery 2011 (Advanced) Free.
Conclusion
It's clear there are plenty of options and free tools available should you ever wish to upgrade your hard drive or computer. But which ones are your favorites? Please tell us in comment.
Get more Windows tips like this at Software Crew.