Chrome 12 moves closer to stable release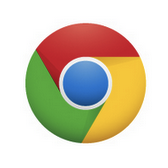 Hot on the heels of the stable release of Chrome 11, Google released a new beta version of Chrome 12. It is obviously very early days for Google's latest browser, but there is already a great deal to look forward to. There is support for the latest web standards, which means that hardware accelerated 3D CSS can deliver rich content in style, assuming you have a recent graphics card installed.
Security has been enhanced in the latest version of Chrome. New algorithms check websites to ensure that downloads are not malicious, and this is in addition to the phishing protection we have become used to. The download checking works in much the same way as checking for phishing website and it means that malicious software can be intercepted before it has a chance to cause any problems.
Another key security feature makes it possible to delete Flash's local shared objects, often referred to as the cookies of Flash, without resorting to using a third party tool. Screen reader support has also been improved, which means that blind and partially sighted Internet users can turn to services such as JAWS, NVDA, and VoiceOver to improve their online experience.
After something of a rocky life, Google Gears has finally been consigned to the history book; the Chrome development team is clearly pinning its hopes on the technological possibilities of HTML. Google had already announced the end of Gears, and this latest release confirms it once and for all.
Google Chrome 12 may still be a little while off a stable release, and the current beta is not really suitable for day to day use. However, if you want to keep abreast of the most recent web browser developments, you can find out more and download a copy of the software by paying a visit to the Google Chrome 12 Beta review page. The browser beta is available for Windows, Mac and Linux.
Get more applications news like this at Software Crew.