Got Photoshop CS5? There are three apps for that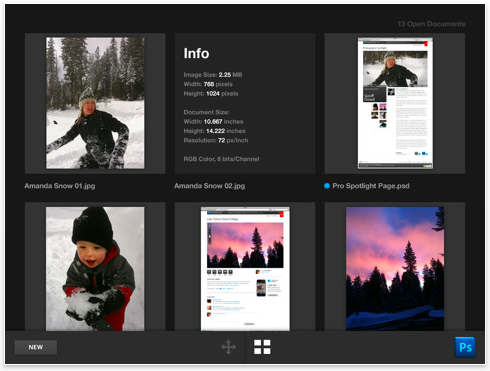 Continuing its foray in iOS software Adobe today released three companion apps for Photoshop CS5. The apps provide a range of new ways to interact with Photoshop with your iPad starting with Adobe Eazel,  which enables you to paint and draw on the screen of your iPad using a range of tools before sending the completed work of art to your PC or Mac, or sharing it via email.
Next up is Adobe Nav , on which you can use your iPad to access the tools you use most frequently in Photoshop. A customizable toolbar enables you to access your favorite tools form your iPad as well as browsing through your documents. The app can be used to navigate through up to 200 open documents, and when you tap on the screen of your iPad it will become the active document on your Mac or PC.
The final app in the trio is Adobe Color Lava. This is arguably the most interesting of the three as it enables you to use your iPad as a digital mixing palette to blend colous and create swatches. These can be shared with others by sending them as email attachments, or transferred to Photoshop, ready to use in your creative work.
Each of the three can be used as a standalone app, but really come into their own when used on the same network as a computer running Photoshop CS5 -- older versions of Photoshop are not supported -- as it provides an easy way to interact with the software or share information in real time. In all, the suite of apps will cost you just under $10, but they can be bought individually if you do not need the full collection.
Adobe Eazel is available for $4.99, Adobe Nav for $1.99 and Adobe Color Lava for $2.99. You can find out more about each of the app by paying a visit to the review pages.
Get more applications news like this at Software Crew.