3 ways and lots of software to protect your PC from malware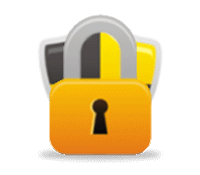 Microsoft recently revealed that 1 in every 14 downloads on the Windows platform contains malicious software. That's a scary thought, and means your security software could be working overtime in trying to prevent your PC from becoming infected.
Thankfully there are plenty of free (and safe, obviously) tools out there that can help reduce the risk of being infected by malicious software to practically zero. Read on, for our essential guide to the best free tools for helping steer you away from dangerous downloads and websites with malicious intent.
1. Upgrade your browser. Step one is common sense: Make sure you have an up-to-date web browser. Internet Explorer 9 has a SmartScreen filter that blocks known malicious downloads and alerts you to new and unknown files, giving you an extra layer of protection. Google's Chrome will feature similar technology in the form of Safe Browsing from version 12, currently in beta, onwards.
2. Avoid unsafe websites. Modern web browsers also offer some protection against malicious and fake websites by blocking access to known ones, but if you want to go a step further, make sure you install the Web of Trust plug-in -- the link points to the IE plug-in, but there are plug-ins for Firefox, Chrome, Opera and Safari too.
WOT provides security and privacy ratings for websites, search engine results and links (including shortened ones) on Facebook and Twitter. These are displayed as traffic light icons, with sites rated red potentially dangerous. Attempting to access such a site results in a highly visible warning message. Similar functionality , but only in Internet Explorer and Firefox, can also be had from AVG's free LinkScanner tool.
Surf smart. You avoid bad neighborhoods in the real world. Malware is more common among bad Internet neighborhoods, like porn sites and torrents. Granted, more malware is showing up general Google image searches -- which makes tools like WOT all the more valuable.
3. Check your security software. Even anti-malware software is trying to provide more in the way of preventative tools: Norton Internet Security offers similar features to IE9's Smartscreen filter and WOT's safety ratings, adding another layer of protection to unsuspecting users.
Even free tools are getting more savvy: AVG Free Edition now includes LinkScanner as well as protection against potentially malicious links shared on social networking sites, while both Avast! Free and Comodo AntiVirus feature a built-in sandbox: this allows you to run suspicious applications in an isolated environment, which prevents them from wreaking havoc should they turn out to be malicious.
You don't need to change your security software to get sandboxing capabilities, either: just install the free, and easy to use, Bufferzone Pro standalone sandboxing tool, which will automatically run all of your Internet-applications in a secure sandbox, providing another barrier against potential infection.
Get more applications news like this at Software Crew.