Verizon announces Motorola Droid X2: Dual-core, but not 4G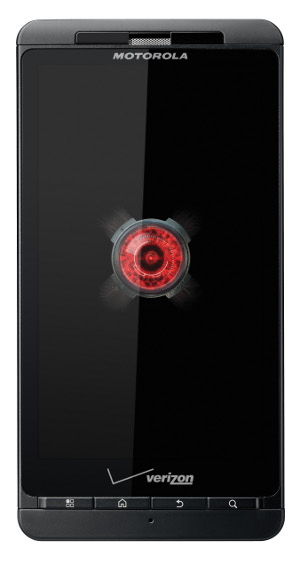 Motorola Mobility and Verizon Wireless on Wednesday unveiled the Motorola Droid X2, the latest flagship Android smartphone under the "Droid" brand and follow up to <!article id="1277316099">last year's Droid X.
<!image id=6761 center>
In most respects, the Droid X (shown above on the left), and the Droid X2 are identical. Their size, weight, RAM and onboard memory, camera, and launch price are exactly the same. However, the Droid X2 has received a moderate improvement in certain important areas.
It has gone from the single-core 1GHz TI OMAP processor of its predecessor to a dual-core, the screen has gone from a (854 x 480) WVGA resolution to (960 x 540) qHD, the OS has gone from Android 2.1 to 2.2 with the promise of an update to 2.3 as soon as it's available.
That's really the extent of the difference between last year's model and this year's. The main factor that could potentially inhibit the Droid X2 is that it's not LTE compatible, and Samsung's Droid Charge has taken the role of highest-end Droid smartphone with a slightly slower processor than the Droid X2, but with a significantly faster LTE connection.
The Droid X2 goes up for sale on May 19 in <!external href="http://www.verizonwireless.com">Verizon Wireless' web store, and will come to physical retail on May 26. It retains the $199.99 (after rebate and two-year contract) pricetag of the Droid X. It also continues to have the optional mobile hotspot tethering capability which adds $20 per month to the voice and data plans, and has a 2GB bandwidth cap.