LibreOffice 3.4.0 released but businesses should wait for next dot version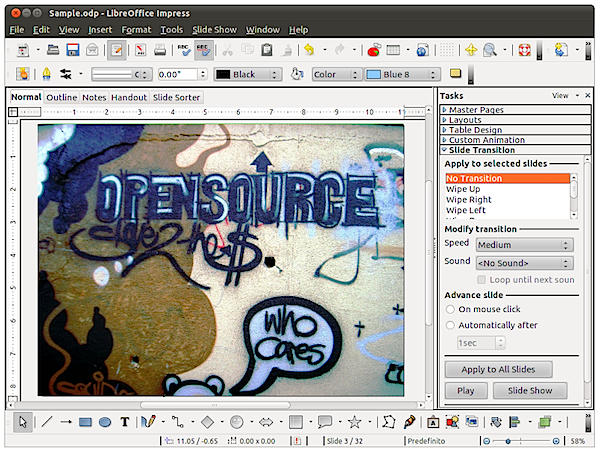 The Document Foundation has announced the release of LibreOffice 3.4.0, the second major update of the cross-platform, open-source office application since it was launched as a spin-off from OpenOffice back in September 2010.
LibreOffice 3.4.0 includes major updates for its spreadsheet application, Calc, plus a revamped interface across the entire suite. Despite being a stable release, TDF has stressed that version 3.4.0 is aimed at power users and LibreOffice community members, urging other environments, including the corporate sector, to hold off installing version 3.4 until 3.4.1 is released later this year.
New features in the Calc spreadsheet include improved performance and compatibility with Excel spreadsheets. The Data Pilot component has been renamed as Pivot Table, and supports unlimited fields as well as named ranges as a data source.
Both Impress and Draw now feature an improved HTML export option with an option for a thumbnail image gallery on the contents page. Linux users will benefit from improved text rendering, which now matches the Linux desktop.
Other changes are more minor, and detailed on the LibreOffice site. In addition there are numerous bug fixes and efficiency improvements, with streamlined code and better compression schemes allowing the Windows installer to shrink by 30MB.
LibreOffice 3.4.0 is open source and available now as a free download for Windows, Mac and Linux.