Office 365 is live in eight days, if not sooner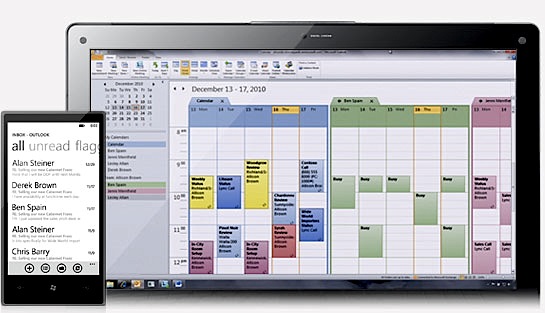 Could Microsoft be less subtle? A press release issued today proclaims: "Microsoft Office Division to make announcement" -- "detailing the latest on Microsoft Office 365," which if you didn't know is the company's "next-generation cloud service." This is what companies do when there aren't enough rumors or buzz about a forthcoming product release. They desperately try to make some.
So to help Microsoft get that buzz lift, I'm taking a chance with a headline that definitely asserts Office 365 will be available next week. What else could it be? CEO Steve Ballmer is leading the launch event -- in New York City, where Microsoft does nearly all its big product launches.
Office 365 combines Microsoft Office, SharePoint Online, Exchange Online, and Lync Online into a single cloud-based package that is scalable from small businesses to large enterprises, with a per-user license cost depending upon the volume of users. Subscription pricing starts at $6 per month per user.
Microsoft started taking applications for the Office 365 private beta in October 2010. The public beta started two months and two days ago. Among the features: Simultaneous document editing by different users; document sharing; 25GB email storage per user and ability to send email attachments up to 25MB; and online meetings and video conferencing, among others.
Strategically, Office 365's purpose is three-fold:
1. Competitively respond to Google Apps.
2. Provide customers anytime, anywhere access to their Office documents and tools.
3. Extend Microsoft's legacy applications stack -- Office, Windows and Windows Server -- to the cloud.
Regarding purposes two and three: Microsoft has been trying to keep Office relevant to businesses by integrating more features with server software and thus pushing capabilities beyond core functionality into areas like business intelligence. Meanwhile, Office 365 extends the productivity suite's utility to cloud services, providing customers anywhere, anytime access to their stuff. Related: Hosted online versions of popular server software, like Exchange.
There's a new applications stack, which is outside of Microsoft's Office and Windows monopolies -- mobile device to cloud service. This application stack also is more in sync with the kind of content most popularly produced outside of large corporations: Blogs, photos, videos, tweets and social network postings, among others. These content types have little or nothing to do with wordprocessing, spreadsheet or presentation applications.
As significantly, mobile applications usurp the need for productivity applications, by extending their utility to specific needs such as Facebook sharing, entertainment, mobile finance, search or personal communications. No Office is required. Lighter-weight apps purchased from mobile app stores -- Amazon's, Apple's, Google's and even Microsoft's are sufficient for specific tasks, lightweight and Web connected.
For businesses heavily invested in Office, whether part of their IT systems data and business flow or access to legacy data, Microsoft's hosted app suite allows them to embrace the cloud without giving up what they've got.
From both these perspectives, the cloud push is important for keeping Office relevant, and right now the product is Microsoft's most important. During the most recent quarter, Microsoft's Business Division generated $5.3 billion in revenue -- more than Windows & Windows Live group did -- and $3.16 billion income.
Last week, as part of Office 2010's one-year anniversary, Microsoft's Takeshi Numoto blogged: "Business customers are deploying Office 2010 five times faster than they deployed Office 2007. Office 2010 is also the fastest-selling version of Office ever. And nearly 50 million people worldwide use Office Web Apps to view, edit, and share their documents from anywhere with a browser and an Internet connection."
Still, the numbers may be a bit deceiving. Large businesses typically deploy Office and Windows together, and more than 80 percent of the install base was on Windows XP when v7 launched in autumn 2009. Office 2010 is likely getting some Windows 7 tailwind.
By the way, users of Microsoft's productivity suite might want to spend some quality time at Office blogs, which is a treasure-trove of helpful information.