RIP: Palm 1992-2011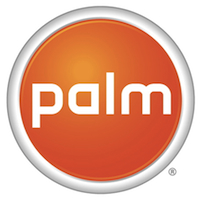 It's been a little more than a year since <!article id="1272487281">HP acquired struggling smartphone pioneer Palm, and now the Palm name is history.
HP on Monday <!external href="http://www.hp.com/hpinfo/newsroom/press/2011/110711xb.html">announced it is reorganizing its HP Palm brand into a new group called the webOS global business unit, led by Stephen DeWitt, who replaces former Palm CEO and <!article id="1244673090">webOS leader Jon Rubenstein.
Rubenstein, who actually began his engineering career at HP in the early 80's, will move to the role of Senior Vice President of Product Innovation in the Personal Systems Group. The group focuses on business and consumer PCs, mobile computing devices and workstations. HP cites Rubenstein's innovations such as Apple's original iPod and webOS as examples of his "game changing innovation."
Regarding the creation of the new group, the HP Palm Blog <!external href="http://blog.palm.com/palm/2011/07/next-steps-for-hp-webos.html">on Monday said "As we formally become the HP webOS Global Business Unit, keep an eye out for a refreshed look and new handles here and on our other social media channels."
HP's retirement of the Palm brand isn't much of a surprise; In fact, we were surprised HP kept it around even for <!article id="1287503358">its first post-acquisition product launch. But when the TouchPad, Veer, and Pre 3 debuted just <!article id="1297281090">four months later, the Palm brand was all but completely gone.
Thus marks the end of Palm, the former PDA leader which seemed to be just barely hanging on even though it was clearly ahead of the curve with <!article id="1098712634">consumer smartphones (smartphone adoption finally broke 50% last month according to comScore), <!article id="1213655517">sub-$100 consumer smartphones (the average subsidized smartphone cost $189 in 2008 when the Palm Centro debuted <!external href="http://www.businessweek.com/the_thread/techbeat/archives/2008/09/smartphone_prices_fall.html">according to NPD), and <!article id="1189003616">ultra-mobile connected PCs.