AT&T-compatible Google Nexus S arrives next week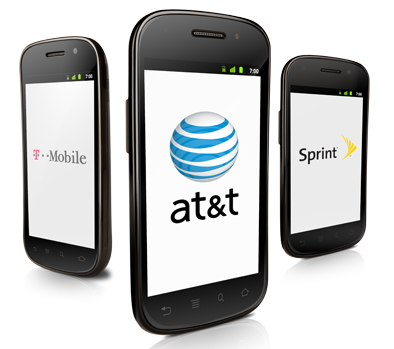 Is better late than never really applicable in the rapidly-changing smartphone market?
Finally, seven months after debuting for T-Mobile, the Samsung-manufactured, Google-branded Nexus S is headed to AT&T. Best Buy starts taking preorders today for the smartphone, which goes on sale July 24 -- $99 with two-year contract.
Samsung has released better smartphones since December, but none that is the pure Google experience of the Nexus S or always primed with newest Android version. I'm using the Nexus S now (and loving it) on T-Mobile and look forward to giving the AT&T model a go. So far my top data speed here in the San Diego area over T-Mobile's network is 6.24Mbps. Can AT&T do better?
An AT&T-compatible Nexus S has been available for months, with luscious white back cover, through third parties. What's different now: Best Buy distribution and subsidized price. MobileCityOnline sells that white model, as an import, for $469.99. The T-Mobile-compatible version is $394.99 from Amazon. The $99 pricing is same as Nexus S models for Sprint and T-Mobile, from Best Buy. Unsubsidized, they're $699.99 and $529.99, respectively.
The seven-month delay makes the Nexus S available at a bad time, with iPhone 5 coming within a few months and Samsung's hot, Galaxy S II, expected from US carriers even sooner. That said, the phone's availability on one of the nation's two largest carriers is a big deal. Google did offer predecessor Nexus One for AT&T, but not for long and not subsidized.
Quick specs:
Display: 4-inch contour WVGA.
Processor: 1GHz Samsung Cortex A8 (Hummingbird).
Storage: 16GB; 1GB available to applications.
Dimensions: 123.9mm high by 63mm wide by 10.88mm deep, weighing 129 grams.
Display: 4 inches, with 800-by-480 resolution; 235 dots per inch; 100000:1 contrast ratio.
Wireless: 802.11b/g/n WiFi; Bluetooth 2.1 + EDR; Assisted GPS; Near Field Communication.
Cameras: VGA front-facing and 5-megapixel back-facing; VGA video from front and 720 x 480 from the back, 30 frames per second; LED flash on back camera.
Claimed battery life: 6.7 hours.
I personally prefer the Nexus S to iPhone 4. The camera isn't as good, nor is battery life. But the phone is lighter, faster and packs Android 2.3, which I prefer to iOS 4.
Will you buy one?