Qualcomm rolls out Augmented Reality dev kit for iOS

A full year after Qualcomm debuted its Augmented Reality (AR) platform for Android, the chipmaker has released an AR software development kit for Apple's iOS.
iOS developers can now freely download Qualcomm's QCAR SDK, and then use Apple's XCode IDE and the Unity3 3d engine to build 3D augmented reality apps for iOS. The QCAR SDK supports iOS4 and iOS5 on the iPhone4, iPad2, and 4th generation iPod touch.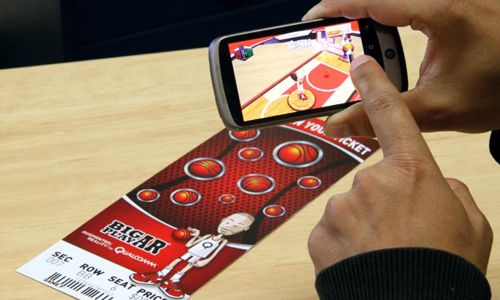 A handful of apps that were built with Qualcomm's SDK have been released commercially on Android, including Pantech's AR ZombieGate, Augment, Hoops AR, Oski AR, and Paparazzi-Augmented reality.
Paparazzi, by Lithuanian developers Paulius Liekis and Arminas Didžiokas was the first place winner in Qualcomm's Augmented Reality Developer Challenge in the beginning of 2011. The developers have not announced whether they will be bringing the creative game to iOS.