HTC to improve cloud sync for Sense-enabled devices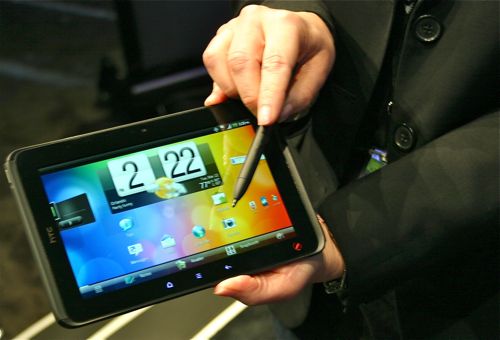 Taiwanese smartphone trailblazer HTC will be acquiring Seattle-based mobile Web services company Dashwire for approximately $18.5 million, Dashwire's key product offering is Dashworks, a licensable software platform that runs branded services on top of mobile operating systems.
<!image id=7729 center>
HTC says it will use Dashwire's cloud sync and device set-up products in HTCSense.com, the cloud services platform that launched in beta last year with the Desire HD and Desire Z in Europe and introduced remote access to users' smartphones, cloud backup, and locate and lockdown features. Currently, the service is still in beta and works with 20 different HTC smartphones, including the EVO 4G, EVO 3D, Incredible, and View/Flyer tablet.
Examples of Dashwire's products can be seen in <!external href="http://miqlive.com/">Best Buy's cross-platform, cross-carrier mIQ service, which was built on the Dashworks platform. MIQ backs up all of a phone's content and lets users access it on the Web (text messages, voicemail, contacts, photos, videos, etc) even if the phone is powered down. This lets users keep a live backup of their device which can then be flashed to their phone if something happens to it.
"Cloud services are key to delivering the promise of connected services to our customers," said Fred Liu, HTC president of engineering and operations in a statement on Friday. "People want access to all of their important content wherever they are on any device. The addition of Dashwire's cutting-edge sync services and deep mobile cloud experience strengthens our ability to deliver these services in a more powerful way."