Kindle comes to Linux and ChromeOS, but it's the iPad users that Amazon wants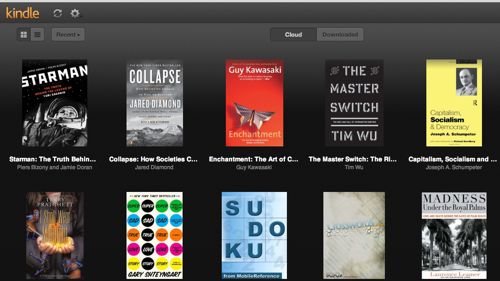 As of today, Amazon's Kindle e-reader is available on all platforms. The retailer on Wednesday launched Kindle Cloud Reader, an HTML5 Web app that gives users browser-based access to their Kindle library and the Kindle store on platforms that have no dedicated Kindle app, such as Linux and ChromeOS.
Similar to the Amazon MP3 Cloud Player, Kindle Cloud Reader gives users the option to read their e-books while connected, or to cache content to their local machine for offline consumption, and the bookstore has been integrated into the web app's experience.
While wider availability is certainly one of the <!article id="1290625442">main advantages of HTML5 Web apps, it appears that Amazon had another reason for releasing Kindle Cloud Reader: the iPad.
Early in 2011, Apple unveiled its in-app subscription model for content distribution on iOS, and it severely changed the way third parties could sell magazines, newspapers, books, audio, music and video content within their apps, forcing companies to change their apps so they did not sell any additional content or services directly inside them.
Amazon's Kindle eReader app for iOS, for example, could open Kindle books and sync with a user's library, but to buy more content, users had to navigate away from the app and purchase books and magazines in Safari for iOS.
So Kindle Cloud Reader has actually been designed specifically to shine on the iPad, with an interface optimized for the popular tablet's screen size and touch interface to streamline the reading experience, but more importantly, to streamline the e-book buying experience.
"Without even leaving the app, customers can start shopping in the Kindle Store and will find a unique and immersive shopping experience built specifically for iPad's Safari browser," Amazon's announcement said.
<!external href="https://read.amazon.com/">Kindle Cloud Reader can be checked out now in Safari and Chrome, and full support for Internet Explorer, Firefox, the BlackBerry PlayBook browser, and other mobile browsers (such as Android's Honeycomb browser, which does not currently work with the web app) will be added "in the coming months."