Can Google-Motorola Mobility bring stability to the Force?

"We will be looking with interest as further details of the proposed transaction become clear. But, at first glance, to the extent that this deal might bring some stability to the ongoing smartphone patent disputes, that would be a welcome development" -- John Thorne, Verizon deputy general counsel, speaking about Google's $12.5 billion Motorola Mobility acquisition.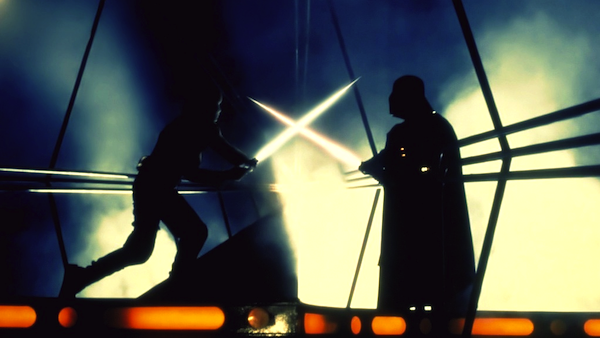 The statement, as reported today by the Wall Street Journal, is refreshing for perspective -- that sanity might return after an increasing number of mobile patent lawsuits, among which Apple is point of axis (mostly as protagonist, but also defendant). Armed with a large stash of newly acquired Moto Mobility patents -- more than 24,000, and, of course, not all about mobile devices -- Google's position to defend Android licensees is stronger. Hell, Motorola invented the cell phone. Surely there is something Google can use as a club to beat back Apple lawyers.
As I explained in my Monday analysis of the Moto Mobility acquisition: "Building up a portfolio that eventually will lead to cross-licensing deals with heavy-hitters Apple and Microsoft, thus ending the most distracting and potentially debilitating claims against Android licensees".
It's not unusual for patent claims to be prelude to cross-licensing deals. Big companies use these to strengthen their intellectual-property portfolios and to fight off patent-troll lawsuits. Microsoft started doing more of this during the last decade, but more through pressure than lawsuits. By comparison, starting last year -- and about the time Apple became the second-largest company by valuation -- iPhone's maker unleashed a swath of lawsuits against competitors (Nokia sued Apple first, perhaps precipitating a series of claims and counter-claims).
Last week, I asked if Apple's HTC patent suing was the "Dark Side of the Force" -- that, recently, Apple has brandished its patent portfolio like a light saber, trying to cut competitors to pieces. But is the Force with CEO Steve Jobs and his cabal of Jedi lawyers? If Verizon's general counsel is right, balance may come once Google has the patents in hand -- assuming of course the merger passes regulatory approval. Surely Jobs' Jedi lawyers will be there exercising their mind tricks: "This isn't the merger you were looking for. Move along, you anticompetitive kath hound". With the right patents in hand, Google can either defend Android licensees or, better, obtain cross-licensing deals that end all disputes.
Stability can't come soon enough. In July, International Trade Commission ruled that HTC infringes on two Apple patents. Apple is asking for an injunction barring shipment of some HTC smartphones. Late yesterday, HTC filed an amazing retaliatory countersuit that claims every product Apple makes infringes on three HTC patents. When will the madness end?
The stability sentiment isn't exactly shocking coming from Verizon, which bet big on Android and Motorola in autumn 2009. Motorola Droid, backed by $100-million Verizon ad blitz, made Android. The operating system really took off -- really started wooing consumers, developers and handset makers -- following the Droid line's stunning success. Android shipped on 48 percent of smartphones in second quarter 2011, according to Canalys.
Apple's Android licensee lawsuits, mainly aimed at top competitors HTC and Samsung, could dissuade Droid buyers and drive off developers, something agnostic carrier Verizon shouldn't want. More importantly, Apple's lawsuits against Android licensees are more about software and processes than hardware. Verizon conceivably is vulnerable, too. Surely Apple wouldn't sue one of its carrier partners, right? Yet it has no problem suing Samsung, which is perhaps iPad's and iPhone's most important component supplier.
From that vantage point, Apple might have more incentive to sue Verizon, too, since the carrier now sells iPhone. What's bad for Android is potentially good for iPhone -- and iPad, which Verizon also sells. So, yeah, Verizon has excellent reasons to look for stability.