We want your Windows XP memories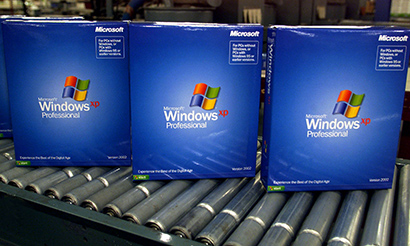 August 24th marks the tenth anniversary of Windows XP's release to manufacturing -- ahead of its late-October 2001 launch. That's right, next week. Betanews asks readers to share their recollections about Windows XP, whether beta testing, RTM, launch or anything else. We want to share your stories.
Ideally, we want to publish your recollection as its own story with your name, photo and bio. You write it -- we edit and publish during the RTM week anniversary. If there are enough really good stories, we'll do a second round of recollections during the October launch anniversary week. Please email your stories to joe at betanews dot com -- or, if you must, comment below.
I will write at least one roundup of recollections, so please send something even if you don't feel like keyboarding a longer memory or simply would prefer not to have published a byline story. Recollections for byline publication should be 500 words or more. You can't write too much. :)
Windows XP is by far the most important operating system released by Microsoft. Windows 95 is known for the stunning launch success (You remember those long Midnight lines, right?) and Windows 7 is newfound glory. Windows XP doesn't get as much respect, but it by far was the most successful working horse OS released by Microsoft -- or by any other vendor.
With XP, Microsoft finally brought the consumer Windows market to the more stable and secure NT code base. While surely not the plan, Microsoft then kept Windows XP in market as primary OS for more than six years. That had the unexpected effect of establishing XP as a stable and reliable platform for software developers, PC OEMs and other partners. Much negative has been written about the long time between OS releases, but there was a very desirable, positive benefit for the broader Windows ecosystem.
Windows XP should have been Microsoft's next Win95. But between RTM and launch, terrorists brought down the Twin Towers of the World Trade Center in New York. The collective American psyche was wounded, and no big Windows XP launch bash could be appropriate, particularly in New York as Microsoft planned. So XP's launch was more subdued, and enthusiasm muted in a city recovering from grievous trauma.
I'll share one Windows XP memory to help get you going. Microsoft invited me to dinner with Chairman Bill Gates on XP launch eve, Oct. 24, 2001. It was to be a small gathering of reporters -- about eight, if I rightly recall. The meeting was opportunity for a rare intimate gathering with Gates and to get a good news story. I declined.
At the time, Microsoft's antitrust case was at a critical juncture following an April 2001 appeal's court ruling. The case had been so busy, I hadn't taken vacation for several years. I decided to stay in Washington, DC rather than travel to New York, suspecting there might be news in the case coinciding with Windows XP's launch. The event was too good an opportunity for plaintiffs in the case to pass up a little counter-marketing splash. Sure enough, there was a big legal filing.
Of course, I regretted missing the Gates' dinner and the Windows XP launch event. But my employer had plenty of other reporters in New York capable of covering the subdued gala.
So, with that introduction, what's your story? Again, please email joe at betanews dot com or comment below.
Editor's Note: Originally posted July 11, 2011, 1:27 p.m. EDT.