Prototype of first virtualized ATM: Diebold calls it 'a game changer'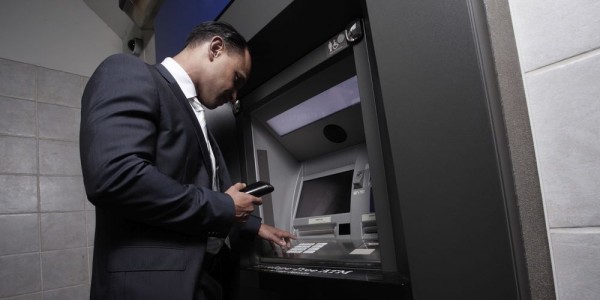 Diebold, the United States' largest manufacturer of Automated Teller Machines (ATMs) will be unveiling its prototype of a virtualized ATM today, the first day of the annual VMworld conference in Las Vegas.
Like most of the products coming out of VMworld this week, the virtualized ATM was developed jointly by Diebold and VMware. Unlike the traditional standalone ATM model, the virtual ATM has no onboard computer driving it, and it is effectively a thin client tied to a central management server.
Diebold says the main advantage of such a system is that it consolidates resources, allows for faster failure recovery and software deployment, and gives operators improved central control and a secure location for IP addresses.
The security of IP addresses in ATMs is important because when a potential attacker learns the ATM's IP address, he can register with the machine's Logical IP Subnet (LIS), and can very easily perpetrate both Denial of Service attacks and Man in the Middle attacks against the ATM.
Furthermore, security should be the primary issue of concern for Diebold, who just two years ago faced serious criticism for major design flaws in the security of its electronic voting machines.
"Virtualization will fundamentally change the way Diebold - and its customers - deploy solutions to the marketplace. It enables unified management of a wide array of services and paves the way for orchestration of multiple channels," Frank A. Natoli, Jr., vice president and chief technology officer of Diebold said in a statement today. "This development is an important milestone on Diebold's road map to leveraging cloud computing technology in the retail financial space. This technology is a game changer for our industry."
Photo Credit: Felix Mizioznikov/Shutterstock