Parallels 7 knits Windows 7 more tightly into OS X Lion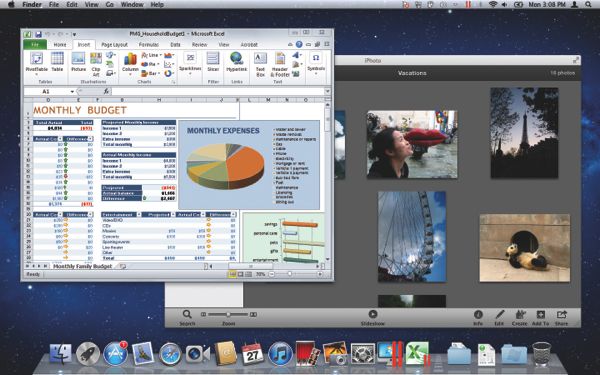 OS X virtualization software company Parallels on Wednesday released the latest version of its eponymous desktop virtualization suite for Mac, Parallels 7, which adds support for new Lion-specific features and improves overall performance from the previous generation.
Apple began including iSight webcams in all its laptops in 2006, and since that time, Parallels support for them has been less than perfect. In fact, in some cases it's been downright terrible, requiring the camera to be dismounted from OS X before starting the Windows virtual machine, and remounting it once Windows had booted.
This time around, Parallels supports use of the onboard camera in both Windows and OS X Lion simultaneously.
Getting the Lion experience down in the application was important this time around, so Parallels 7 lets Windows virtual machine run in Lion's full screen mode, and also allows Windows applications to be "pinned" to Launchpad, or broken out as separate sessions in Mission Control.
Since it's a virtual machine, it doesn't necessarily have to be Windows that you use in Parallels 7. Support has been added for Lion, Lion Server and Snow Leopard Server as guest OSes. Sure, there are only a few scenarios where a user would have to virtualize an OS X machine within an OS X machine, but this feature's inclusion isn't without warrant.
Parallels Desktop 7 for Mac will be available for $79.99 on September 6 in English, French, Italian, German, Spanish, Russian, and Japanese.