Philadelphia papers court subscribers with $99 Android tablet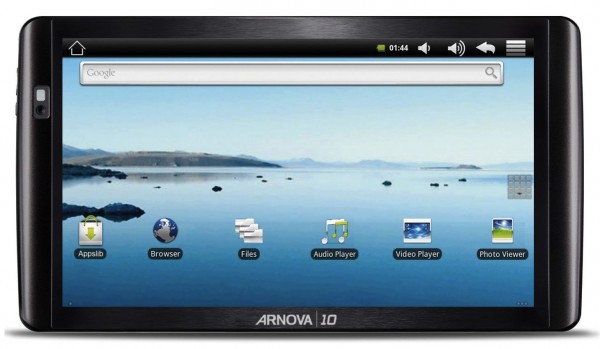 The Philadelphia Media Network, parent company of the Philadelphia Inquirer, Philadelphia Daily News, and Philly.com, on Monday officially announced its program to subsidize Android tablets for newspaper subscribers.
The program first came to light two months ago, when Philadelphia Media Network said it expected to begin a pilot program in August, where it distributed 2,000 Android tablets at a discounted price with each $2.99 weekly subscription to its publications.
Today the company has announced the brand and specs of the Android tablet, the cost, and the cost of the subscription.
The tablet is made by Archos' international brand Arnova. The Arnova 10 G2, a 10.1" (1024 x 600) tablet which has a 1 GHz processor, Android 2.3 (Gingerbread) 4GB of onboard storage, forward-facing VGA chat camera, and support for Flash. It will also come pre-loaded with the new Philadelphia Inquirer Android app.
The tablet will go on sale tomorrow, September 13, and cost as little as $99 with a two-year digital subscription to both The Inquirer and The Daily News, which cost $9.99 per month each, or for a combined $12.99 per month together.
The program is additionally funded (i.e. sponsored) by Main Line Health, Comcast Corporation, and Wells Fargo.
"We are proud to partner with the Philadelphia Media Network on this opportunity to take media and the consumption of it to the next level," said Henri Crohas, Arnova's President. "This is a partnership that both brands can be proud of as we both continue to push the boundaries of technology with the goal of improving everyday life."