Internet Explorer 10 platform preview 3 comes with BUILD tablets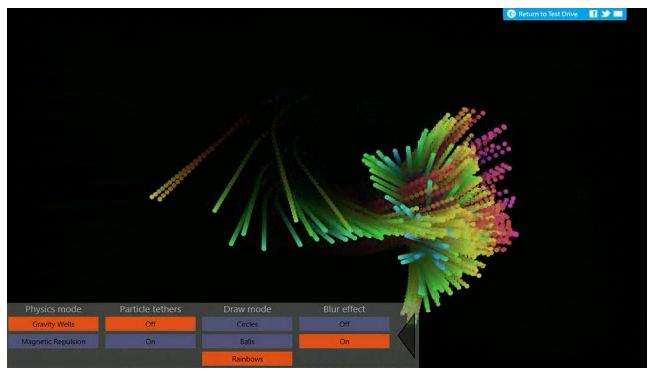 The 5,000 Samsung tablets that Microsoft is giving out to developers today at the BUILD conference will be the first items to include the third platform preview of Internet Explorer 10.
Steven Sinofsky, President of the Windows Division at Microsoft, showed off the fact that this preview will include both the traditional desktop IE10 view and a Metro UI interface. This included a demonstration on a Touch-based IE test drive site, which unfortunately was running from the demo tablet's C: drive rather than from the live Web, so we don't yet have the ability to preview the test site Sinofsky was showing during his keynote.
The demo shown in the picture above, "Touch Effects," is not yet listed on the IE10 test drive site. We'll let you know when it arrives.