Aging Facebook tries to evolve into Google+ with new 'subscribe' feature


Popular social network Facebook today unveiled a new feature to help the seven and a half year old site stay competitive as newer sites redefine the norms of social sharing.
Facebook's new feature is simply called "the subscribe button," and it lets users receive only the updates of users they have subscribed to, just like microblogging service Twitter and its progenies.
With this new subscription model, users have the ability to customize who their status updates go to. They can select from: the public, just their friends, or a customized list of recipients.
Recipients, meanwhile can select to see all incoming updates, most updates, or only important updates, and select which types of updates they receive.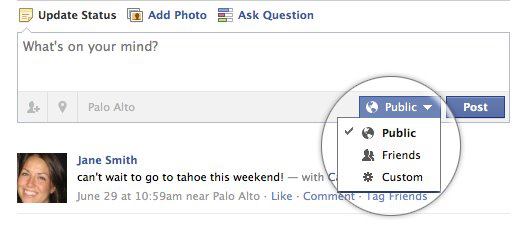 While the initial subscription feature looks like an attempt to copy Twitter, this new set of features more closely mimics the sharing mechanisms of Google Plus, which lets users pick "circles" of friends with which to share their content, and subscribers can fine-tune the amount of updates they receive by putting certain people in certain circles.
The Subscribe feature is not turned on by default and must be activated at the new Facebook Subscription page