Facebook completely redesigns layout with 'Timeline'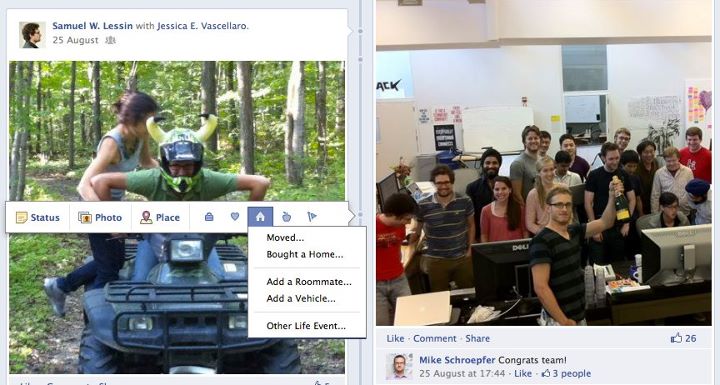 If the population of Facebook users was outraged at the site's new layout unveiled yesterday, they're going to completely lose it over Timeline, the new Facebook experience that turns a user's profile into a literal life history timeline. In short, Facebook combined its social feed with the plugin-supported self-publishing of WordPress and magazine-style readability of Flipboard.
Instead of simply piling new Facebook information on top of the page, and hiding all the previous information, everything you do becomes a historical item that can be curated and published as your own personal story.
"As you scroll down past your cover, you'll see your posts, photos and life events as they happened in time. You choose what's featured on your timeline. You can star your favorites to double their size or hide things altogether," Facebook product manager Sam Lessin said today.
Central to Timeline is the addition of social apps, which contribute to the "historical" curation of information, and instead of making users "like" things, like books, movies, recipes and music, the users simply do what they like, and it will be added to their timeline.
"The last five years have been about getting people signed up, and getting them connected," Zuckerberg said today. "The next five years are about apps and the depth of engagement."
Timeline is not yet available to the public, but it will be coming in the "next few weeks," and the beta phase begins today.