Comodo Dragon: Better browsing security with less bloat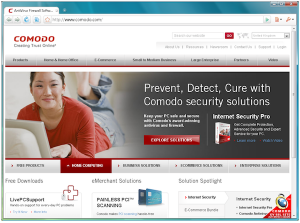 Spending time browsing the Internet can be fulfilling, but it can also be fraught with dangers. Every web browser claims to have a wealth of security options built in, Comodo Dragon goes a little further aiming to not only ensure that life online is as safe as possible, but also that the experience is not dogged by poor performance. Based on a Chromium core, Comodo Dragon is a bloat-free browser that balances speed and security.
The installation of the browser gives you the option of installing a portable version of the application, while the option to import your history, password, cookies and other settings from your current browser means that it makes switching easy.
Installing the software also enables you to use Comodo SecureDNS, not only with the web browser, but with any application that connects to the Internet. This makes it easier to avoid malicious websites without the need for additional software, and thereby eliminating the strain on your system. The browser's clean and uncluttered interface is a pleasure to use, but it is the peace of mind Comodo Dragon offers that is particularly appealing.
There is enhanced certificate security and the now obligatory private browsing mode, here known as Incognito mode. Cheap domain-only SSL certificates are highlighted, alerting that you may be visiting sites that do not have the most scrupulous security. A small memory footprint is impressive, and the fact that the browser is free means that even if you already have multiple browsers installed, Comodo Dragon is still worth checking out.
You can find out more and download a free copy of the secure web browser by paying a visit to the Comodo Dragon review page.