FCC sued over leaving wireless data out of open Internet rules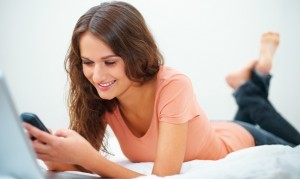 Media reform group Free Press has filed suit in the US Court of Appeals for the First Circuit, asking the courts to review the Federal Communications Commission's "Open Internet Rules." Those policies were passed last December in an effort to create a formal code of conduct for broadband providers following accusations of unfair traffic handling.
These rules force providers to be transparent about how they handle Internet traffic and forbid the favoring of one company's traffic over another. But it's not the same for wireless data.
Instead, the new regulations there are much more lax, only calling for transparency in traffic handling as well as applications that delver voice and video telephony. Seemingly other types of apps could viability be throttled at the carrier's discretion.
Those final rules seemed to be a departure from what the FCC had first proposed, which suggested the agency was going to take a hard-line approach to dealing with the issue of Net neutrality. That wasn't the case, and interest groups like Free Press are crying foul.
"When the FCC first proposed the Open Internet rules, they came with the understanding that there is only one Internet, no matter how people choose to reach it," policy director Matt Wood said in a statement. "The final rules provide some basic protections for consumers, but do not deliver on the promise to preserve openness for mobile Internet access."
His group argues that there is no evidence to support the distinction between wireless and wired Internet traffic, and that doing so violates the Communications Act of 1934. It's vital to the Internet's future that the rules equally apply to wired and wireless, in Free Press' eyes.
"It's especially problematic because of the increasing popularity of wireless, along with its increasing importance for younger demographics and diverse populations who rely on mobile devices as their primary means for getting online," Wood argues.
Free Press is seeking the court to either throw the ruling out for being illegal in full or in part, or remand it to the FCC "for further proceedings."
A request for comment with the FCC is outstanding as of press time.
Photo Credit: Yuri Arcurs/Shutterstock