AT&T, Sprint and Verizon: Cloud-connected devices change everything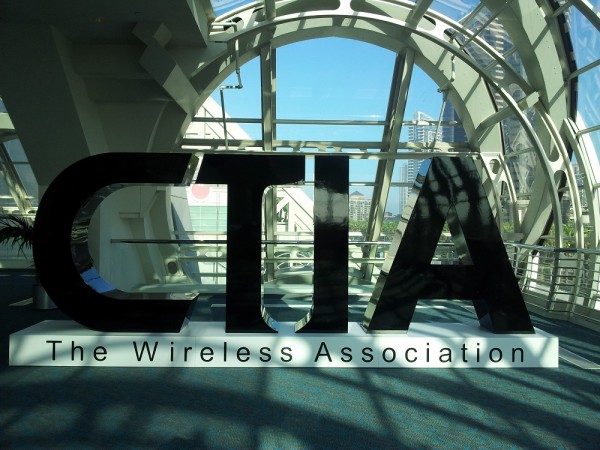 CTIA Enterprise & Applications kicked off today in San Diego with a brief tribute to Apple cofounder Steve Jobs, who died last week. CTIA President Steve Largent praised Apple's move into the smartphone market, also calling it "disruptive".
Dan Hesse, Sprint CEO, then took the stage -- the first of three chief executives. He checked off wireless industry accomplishments, such as the year's many natural disasters or the Arab Spring that toppled governments across Northern Africa and the Middle East. "We make a difference in the lives of nearly every person on earth", he asserted.
Hesse, who opposes AT&T's proposed and increasingly troubled T-Mobile acquisition, couldn't resist mentioning it in passing. But he emphasized; "Members of the CTIA board have worked very well this year".
Hesse spoke about wireless' contributions now and in the future, claiming the trillion dollar industry -- only one of five -- could add $860 billion in additional US GDP over the next decade. He spent an enormous amount of his time on stage talking about green wireless.
Sprint strongly opposes texting and driving, which accounts for 20 percent of fatal car crashes, Hesse said. The carrier recently launched the "Sprint Drive First" app for Android phones. When installed, the phone locks after the vehicle goes faster than 10 miles an hour.
Hesse is a surprisingly good speaker. Sprint's CEO is articulate, clear and he presented without prompts. No slides! Now there's the measure of someone who can command the stage.
"Perfect Storm of Innovation"
Ralph de la Vega, CEO AT&T Mobility and Consumer Markets, followed Hesse. His style was more antimated than was Sprint's CEO. He started by talking about the "mobile revolution", which he described as "the perfect storm of innovation".
The AT&T executive focused on the new era of collaboration, calling out Boeing as an example for inviting customers/partners to participate in the design of the Dreamliner.
Collaboration is a priority for AT&T particularly working with mobile software developers. "We can't wait for innovation to come to us, we have to go to where the innovation is". So the company founded AT&T Foundry, with locations in Palo Alto, Calif., Plano, Texas and Israel.
AT&T has created its own API toolkit and supports HTML5. The Foundry also provides access to back-end services. It's a platform pitch you don't often hear from wireless carriers.
There's more. "We're using a venture capital model" to allow ideas generated anywhere within the company to quickly get attention. The ideas with the most potential receive immediate funding. AT&T calls the collaboration program TIP -- The Innovation Platform. More than 100,000 employees participate.
Yesterday, AT&T released an app for dividing work and personal zones on its handsets. The idea, de la Vega explained, is to help CIOs demarcate employees' personal stuff, like music, from corporate applications and content. The app came out of the TIP program, from an employee suggestion.
"Connected devices are the next big thing in mobility", de la Vega said, and he wasn't talking cell phones -- everything from e-readers to GPS pet tags and more. He went on to discuss connected "wearable devices", such as the fireman's suit that reports his vital signs.
Ralph de la Vega's content contrasted sharply from Dan Hesse'. Sprint's CEO spoke about wireless' broader benefits and put them in context of helping people everywhere. The AT&T chief executive mostly spoke about what his company is doing and the benefits to business.
Machine-to-Machine Wireless
Dan Mead, Verizon Wireless CEO, wrapped up the keynote, and he commanded the stage, too. I've reported on tech for 17 years, and I've rarely seen three so articulate major executives speaking one after the other.
Mead spoke about the importance of collaboration. He asserted that the wireless carriers have long worked together, even while competing, which has allowed the industry to rapidly grow. He used roaming agreements as one example how carriers cooperate while competing.
"Cooperation and collaboration are booming today at Verizon Wireless", he boasted.
Mead emphasized the importance of "machine-to-machine" wireless communications. Examples include cameras that snap photos if a car is hit while the driver is away.
Mead spoke about the speed of wireless innovation, but "we are just at the beginning", he claimed. Four years ago the average lifecycle of a cell phone was 24 months, but it is much less today. That's a measure of the speed of innovation, he said.
Verizon Wireless' CEO wrapped up by emphasizing the importance of collaboration -- and with it responsibility -- as assuring the industry can proceed without "government intervention".
Cloud-connected apps and services was the undercurrent to all three execs' presentations. It was the one unifying theme other than boasting about the importance of wireless in general.
CTIA Enterprise & Applications continues through October 13, ironically or perhaps appropriately, the day before iPhone 4S goes on sale in a handful of countries, including Japan, United Kingdom and United States. The smartphone goes on sale in an additional 22 countries on October 28.
Photo Credit: Joe Wilcox