Android SDK add-in for Google TV finalized before major update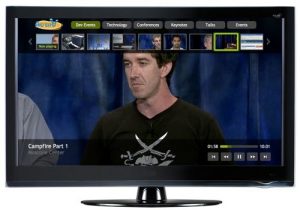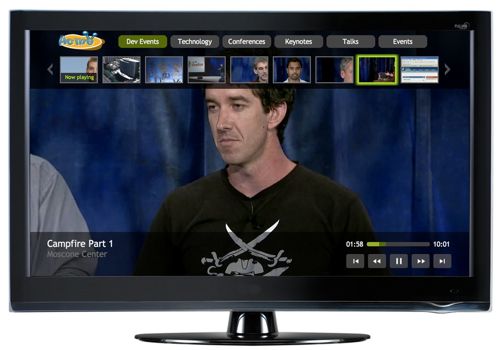 Ahead of the update to Google TV's software that will bring the Android Market to TV, Google has released the final add-on to the Android SDK that lets developers port their Android apps over to Google's set top box interface.
This add-on is nearly identical to the preview that Google released two months ago, but Product Manager Ambarish Kenghe pointed out two differences between them.
Firstly, the Action Bar now renders horizontally like other Android devices instead of vertically like it had done previously. With the preview version, the Action bar was moved to the left of the screen, and caused conflict with UIs developed for Android. The idea behind moving the action bar to the left was to make it easier to work with D-pads and the general "up/down" nature of TV navigation.
Google showed off this new action bar, as well as some other new elements to the TV interface at the CEDIA show in September.
Secondly, some new on-screen keys have been added for functions such as picture-in-picture, channel up and down, fast forward and reverse. These particular keys will only work with Android SDK Tools rev. 14.
The updated add-on can be downloaded on Google Code.