CIOs must 're-imagine IT'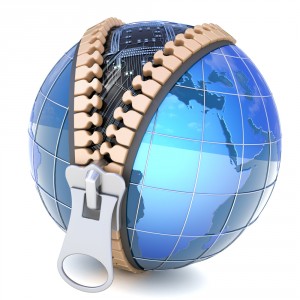 Businesses aren't exactly busting open their coffers, but IT spending will rise next year. Gartner predicts a 3.9 percent increase -- to $2.7 trillion, from $2.6 trillion this year. The analyst firm had expected 5.9 percent spending growth for 2011, and that's not happening.
What's important now isn't so much how much is spent but where. Social media, cloud computing and virtualization are disruptive technologies forcing IT departments and business leaders to re-evaluate technology adoption. Then there are the relentless, lingering effects of the global downturn. As such, Gartner claims that more enterprises are making IT a competitive, business priority -- and that affects who makes the decisions and how technology investments fit the top and bottom lines.
"The days when IT was the passive observer of the world are over", Peter Sondergaard, Gartner's head of global research, says. "Global politics and the global economy are being shaped by IT. IT is a primary driver of business growth. For example, this year 350 companies will each invest more than $1 billion in IT".
He emphasizes: "They are doing this because IT impacts their business performance. For the IT leader to thrive in this environment, IT leaders must lead from the front and re-imagine IT. IT leaders must embrace the post-modern business, a business driven by customer relationships, fueled by the explosion in information, collaboration, and mobility".
Sondergaard identifies four technologies forcing IT organizations to change: cloud computing, information fragmentation, mobility and social media. "These forces are innovative and disruptive just taken on their own, but brought together, they are revolutionizing business and society".
Take social media, for example. Facebook and Twitter opened to the public in 2006. YouTube launched in November 2005. While social media through bulletin boards, forums, instant messaging and such has been around for years, the big wave of social media services and apps are largely less than five years old.
Gartner says that 1.2 billion people -- that's 20 percent of the world's population -- use social networks. "IT leaders must immediately incorporate social software capabilities throughout their enterprise system", Sondergaard says.
Fast-changing pace means that IT organizations, and the business leadership supporting them, must do something they have long resisted: Take more risks. "Never taking risks means you are predictable and an easy target for your competition" Tina Nunno, Gartner fellow, says. "Strive to take calculated risks and surprise both your business and the competition".
Risk means making fundamental changes to how businesses operate and regard IT. "In the post-modern business, your business has no walls. It must be everywhere", Daryl Plummer, Gartner fellow, says. "It will be a virtual and fluid business that changes as customers change. In the post-modern business, you will forget phrases such as 'business architecture' and embrace phrases like 'customer delight', 'customer involvement', and 'customer intimacy'".
There social media plays a pivotal role, but so does the broader push into the cloud. "What supply chain models did to manufacturing is what cloud computing is doing to in-house data centers", Sondergaard says. "It is allowing people to optimize around where they have differentiated capabilities".
Gartner describes public cloud as one of the "hottest topics in IT". Spending on public cloud services is growing four times faster than overall IT spending. Gartner forecasts $89 billion spent this year and $177 billion by 2015.
Meanwhile, mobility isn't just hot, it's setting a blistering pace that many IT organizations can't match. As such, the so-called consumerization of IT is as much about mobile as anything else. Media tablets and smartphones are hugely disruptive technologies that IT departments must manage and embrace. Gartner predicts that media tablet sales will reach 900 million by 2016, up from 20 million last year. For perspective, that's more than 2.5 times the current rate for PCs and nearly as much as the entire Windows PC install base.
"By 2015, mobile application development projects targeting smartphones and tablets will outnumber PC projects by 4 to 1", Hung LeHong, Gartner research vice president, says. "The PC is no longer king. IT needs to be part of building out this future. Things should be so simple that people should be able to do what they need to do on any device".
Sondergaard predicts: "By 2014, private app stores will be deployed by 60 percent of IT organizations. The applications themselves will be redesigned -- they will become context-enabled, understanding the user's intent automatically. Mobile computing is not just the desktop on a handheld device. The future of mobile computing is context-aware computing".
Is your business, government or organization ready to re-imagine IT as Gartner demands is necessary? Or do you see the analyst firm blowing the same kind of "IT must change now or else" smoke that's been around for decades?
Photo Credit: cybrain/Shutterstock