Unemployed? Facebook might find you work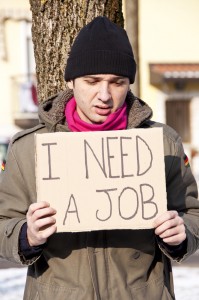 With unemployment remaining above nine percent, the government is getting more creative in getting people back to work. One of these initiatives is the "Social Jobs Partnership," a joint effort between the Department of Labor, several labor associations and Facebook.
Finding a job is proving to be hard in the months following one of the worst recessions in the country's history outside of the Great Depression. There's about three million job openings, but 14 million are unemployed.
Facebook is setting up a page on the social networking site that will provide resources for job seekers. It will use its targeted advertising capabilities to promote the page through public service announcements in areas with high unemployment, including highly affected states like California and Nevada.
The social networking site and other partner organizations -- including the National Association of State Workforce Agencies, DirectEmployers Association and the National Association of Colleges and Employers -- plan to commission a study to gauge how social networking can best help job seekers find employment, and share the findings in the coming months.
Labor Secretary Hilda Solis hopes to expand it to other social networking sites such as Twitter and LinkedIn. "By leveraging the power of the social Web, this initiative will provide immediate, meaningful and ready-to-use information for job seekers and employers, and a modern platform to better connect them," she says.
Solis' effort brings together several public and private initiatives that job seekers may not know exist. They include job listings and tools to plan future career paths and match skill sets to the best fitting jobs.
In just the first few hours of being online, the page had already amassed about 800 likes.
Photo Credit: Tommaso79/Shutterstock