Amazon had to build 'millions more' Kindle Fire units than originally planned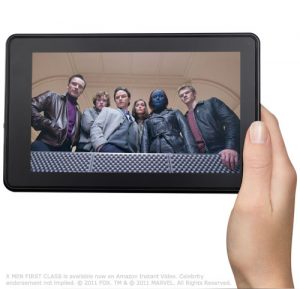 Leading online retailer Amazon submitted its third quarter 2011 sales and earnings figures on Tuesday, revealing a big jump in sales -- especially in its Kindle product line -- but an overall decline in income.
Sales increased 44 percent sequentially, going from $7.56 billion to $10.88 billion; this represented a 39 percent increase over the same quarter last year.
The company's operating income (Gross -- operations - depreciation) was down significantly year over year: Last year's operating income for the third quarter was $268 million, and this year it was $79 million. By extension, this means Amazon's net income was down 73 percent year over year, going from $231 million to $63 million.
Shareholders reacted poorly to the earnings report, driving down Amazon shares by 15 percent in after-hours trading.
Amazon finished the quarter with $2.8 billion in cash, significantly more than the same quarter last year, which closed out with $1.5 billion.
The big sales increase that Amazon experienced could be attributed to the late introduction of its new line of e-reader products.
Just two days before the end of the quarterly reporting period, Amazon debuted three new e-paper Kindles and the new Android-powered Kindle Fire tablet.
Amazon founder and CEO Jeff Bezos said that single day saw more Kindle sales than any in the past.
"September 28th was the biggest order day ever for Kindle, even bigger than previous holiday peak days," Bezos said in a statement today. "In the three weeks since launch, orders for electronic ink Kindles are double the previous launch. And based on what we're seeing with Kindle Fire pre-orders, we're increasing capacity and building millions more than we'd already planned."