Netflix is up for the quarter, but streaming costs shot through the roof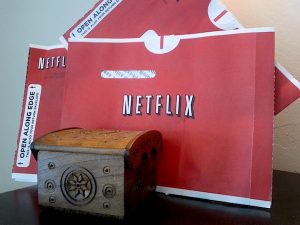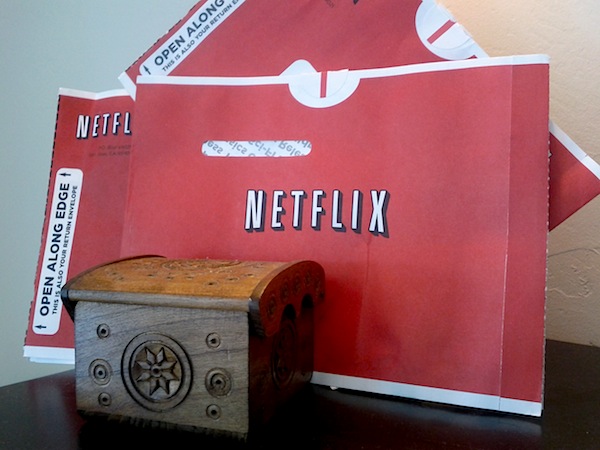 DVD rental and streaming video provider Netflix has posted its third quarter 2011 earnings, and though the company's revenues are higher than they were last year, decreasing subscriber acquisition and increasing costs of content licensing will have a significant impact on the company's bottom line next year.
If we were to go strictly by Netflix's earnings data, it would look like the company is continuing to do well: $822 million in revenue (49% higher than 2010,) $62 million in net income (63% higher than 2010,) and earnings per share exceeded Wall Street expectations by more than 20%.
Even subscriber churn was lower than the company had anticipated. On September 15, a note to Netflix investors warned that the company was expecting 1 million fewer subscribers for the quarter due to price changes, but it ended up losing only 800,000.
The problem is that its streaming business is massively more expensive than it used to be.
Because Netflix streams TV and Movies, it is, in the eyes of the U.S. tax code, a broadcaster. So it has to adhere to the accounting standard ASC 920.
Under this code, as you can see in the blue bars in the cash flow sheet below, the total cost of streaming has exploded. The line labeled "Change in streaming content liabilities" shows that in just a single quarter, the savings from changing its streaming content library expanded from $85 million to $419 million, or a 393% increase. This, taken with the additional cash spent on expanding its content library (a $613 million expense) and the amortization of the streaming content library (an addition of $114 million) means the total cost of streaming went up by about $48 million.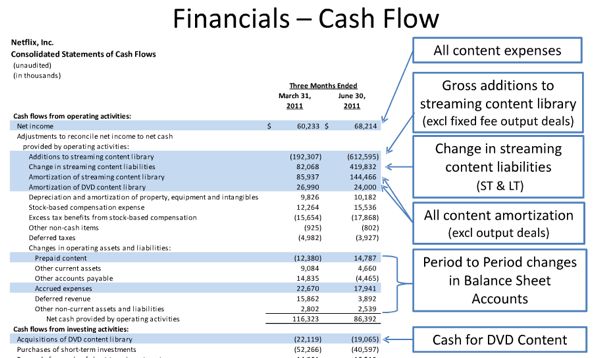 But with global expansion and different rules for streaming in other countries, Netflix expects its addition of subscribers will outpace its addition of expenses.
"Our revenue and profits in Q4 will be lower than we had anticipated, but we'll remain profitable on a global basis," the company's quarterly note to investors said. "In Q1'12 we'll be launching in the UK and Ireland, as we had planned. For a few quarters starting in Q1, we expect the costs of our entry into the UK and Ireland will push us to be unprofitable on a global basis; that is, domestic profits will not be large enough to both cover international investments and pay for global G&A and Technology & Development. After launching the UK and Ireland, we will pause on opening new international markets until we return to global profitability. We plan to do that by increasing our global streaming subscriber base faster than we increase our costs."