Forget the consumer tablet market, Dell's Android devices get military approval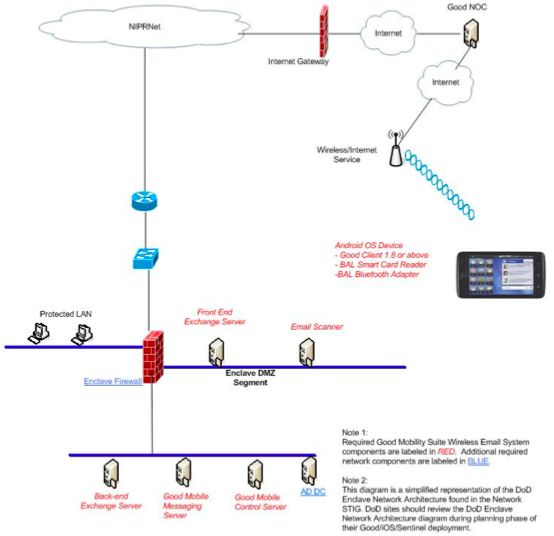 The consumerization of IT isn't just taking place in the private sector. Consumer mobile devices are moving uncharacteristically quickly through public sector regulations to be used in government and military as well, and the Department of Defense is now on board with Android.
This week, Dell announced its Mobile Security for Android platform has been certified for use within the U.S. Department of Defense by the Defense Information Systems Agency (DISA).
Dell's platform was developed in cooperation with Good Technologies, and gives defense employees secure access to email, documents, and a discrete, partitioned method of distributing apps securely (In June, the DISA said "Several DoD agencies are considering standing-up a DoD mobile application distribution center, but this capability is not expected to be available until mid-late 2011 at the earliest.")
The DISA has been testing Dell and Good's solution for the last five months using the Dell Streak 5 tablet and Android 2.2. This doesn't mean the discontinued Streak is necessarily going to find its way into the Pentagon, but rather, Dell says that the "next wave of Dell Android devices, set for release next year," will be able to be rapidly integrated into military environments.
Dell's CEO Michael Dell recently admitted the consumer tablet market belongs to Apple's iPad, So Dell's weak presence among consumer Android devices could be heavily offset by a strong presence in the public sector and military.