Microsoft offers simple patch Tuesday for election day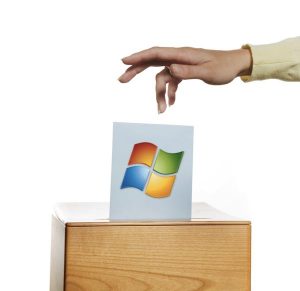 Microsoft's patch Tuesday has fallen on state- and local election day this month, and as such, is relatively lightweight, with just one "critical" bulletin, two "important," and one "moderate."
The critical bulletin (MS11-083) is for a TCP/IP vulnerability that could allow remote code execution if an attacker sends a continuous flow of specially crafted UDP packets to a closed port on a Vista SP2 (32- and 64-bit,) Windows Server 2008 SP2 (32-bit, x64, Itanium,) Windows 7 for x64-based systems, or Windows Server 2008 R2 SP1 (x64, Itanium) system.
The patch modifies the way that the Windows TCP/IP stack keeps track of UDP packets in system memory.
The important bulletins are (MS11-085,) "Vulnerability in Windows Mail and Windows Meeting Space Could Allow Remote Code Execution," and (MS11-086,) "Vulnerability in Active Directory Could Allow Elevation of Privilege," and the Moderate bulletin (MS11-084) is entitled "Vulnerability in Windows Kernel-Mode Drivers Could Allow Denial of Service."
Microsoft will host a question and answer session tomorrow at 11am PST regarding the month's bulletins.
photo: Gina Sanders/Shutterstock