Go Daddy's IPv6 adoption caused a 1900% jump in subdomain compatibility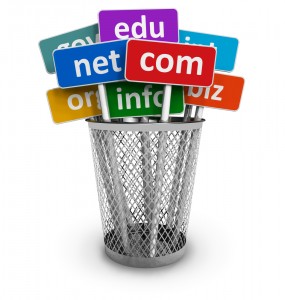 Network services company Infoblox on Monday released the results of a survey conducted by The Measurement Factory called the IPv6 Census, which revealed that support for IPv6 by .com, .net, and .org zones grew by 1,900 percent in one year, thanks in large part to the support by popular registrar GoDaddy.
Last February, the Internet Assigned Numbers Authority (IANA) announced that the last IPv4 addresses had been allocated, and that it would only be a matter of time before they ran out.
And in the decade that IPv6 has been around, it's been supported by software makers, popular web destination owners, and enterprise service providers. Having support from Go Daddy means IPv6 now has support from the world's largest accredited domain registrar, which is responsible for more than 50 million domain names.
Still, the massive jolt provided by Go Daddy only brings total support for IPv6 by .com, .net, and .org subdomains up to 25.4 percent. If we were to subtract Go Daddy's contribution, there was still growth, but the total support would only be around 3 percent.
The survey also found that less than one percent of the zones had IPv6-enabled Web servers, and that about two percent of the zones had IPv6-supportive mail servers.
Adoption of IPv6 has been glacially slow in certain segments, such as service providers. Just two weeks ago, the US' leading ISP, Comcast announced it was doing pilot market deployments of IPv6 for a nationwide rollout next year.
Infoblox, however, is targeting domain registrars.
"A significant percentage of businesses run on the registrars' networks, relying on the registrars' systems for email and a web presence, which don't predominantly support IPv6 yet," the company's announcement said on Monday. "If the registrars added IPv6 support for email and web servers, a significant impediment to those businesses' enabling IPv6 would be removed and adoption gains could jump. If a registrar isn't supporting IPv6, it creates a serious obstacle to any business wanting to implement IPv6 for its external content."
Photo: Oleksly Mark/