Counter holiday consumerism with a little Android 'maker-ism'

Today marks the official beginning of the holiday gift shopping season in the United States; a time when commerce shifts into high gear and product sales spike for the year.
And with each passing holiday, retailers seem to focus even more closely on consumer electronics.
It's difficult to substantiate a claim that consumer electronics are somehow more important now than they had been in previous years, but one really only needs to watch the video I've embedded below to witness a graphic illustration of the idea. It shows a Black Friday sales rush in a Puerto Rican Best Buy that took place earlier today.
In the video, eager shoppers force their way underneath a steel security shutter before the employees can even raise it one quarter of the way.
The promise of sale prices on electronic gear is enough to make these Puerto Rican consumers do an Indiana Jones-style roll under the closing gate and howl with satisfaction as they amble into the store.
Meanwhile, the top of many retailers' Black Friday sales lists are populated by consumer electronics devices. Wal-Mart's top billing item today is a Samsung Television, for example, and Target's is a Canon DSLR camera.
Even the most commonly searched toy line at Toys R' Us today is the result of the cultural impact of consumer electronics: Angry Birds.
And though any of these things would be great gifts to receive, the problem with consumer electronic gifting is that these are all mass-produced, manufactured goods. Everybody who gets one as a gift is getting the same one everyone else got.
Consumer electronics don't make for very personal gifts.
Some of the most thoughtful and treasured holiday gifts are made from the very hands of the giver, and not an offshore manufacturing facility. After all, why do you think your parents are still holding onto those macaroni-and-glitter christmas ornaments you made for them back when you were seven years old? The gift was so much more special because you made it with your own little hands.
That being said, it would be a bit more than completely ridiculous to expect someone to build a TV, PC, tablet, or smartphone from scratch to give as a gift.
Fortunately, though, most people own one or more of these things already, and we can now build cool accessories for them to give as holiday gifts.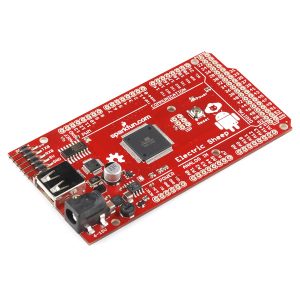 One of the more interesting and exciting announcements at Google I/O 2011 was the introduction of Android Open Accessory, a new mode for Android that lets developers build their own external USB devices specifically for Android-powered devices such as smartphones and tablets.
Recently, Colorado electronics company SparkFun Electronics debuted its newest board called the Electric Sheep to take advantage of Android's new open accessory protocol. The board gives developers access to a phone's sensors and processors, and lets them develop Arduino-based accessories for Android without writing any Java code or installing the Eclipse IDE and Android SDK by using Arduino IDEA and Handbag.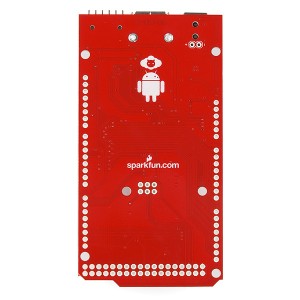 The idea behind SparkFun as a company is to make electronics more accessible to everyone from beginners all the way up to experienced engineers, and with Electric Sheep is making Android hardware development directly accessible to Arduino developers. So if you have experience with physical computing and Arduino, maybe you can make one of your Android fanboy friends a slick one-of-a-kind gift.
Electric Sheep is available now for $79.99 directly from SparkFun.