Windows Store opens in February, Microsoft holds app contest

Tonight, in San Francisco, Microsoft offered up more details about the Windows Store, which makes its debut in late February -- presumably with the first Windows 8 public beta. Like Apple does with Mac OS X, Microsoft will sell third-party apps from the operating system.
Based on today's announcement, it is near certainty that Microsoft is planning Windows 8 availability for holiday 2012 and release to manufacturing sometime in early summer, based on the v7 development milestones. However, Windows 8 is a considerably more complicated release than any of its forebears, as Microsoft prepares business customers, hardware partners and software developers for ARM-chip support, Metro user interface and the operating system's built-in store. Execution and, more importantly, preparation is key -- hence today's announcement months before the store is available for public testing.
Clearly Microsoft product managers have watched what Apple has done, both on iOS and Mac OS X, and are applying lessons learned from successes and failures.
For example, many developers have faulted Apple's approval process for not being transparent enough and for rejecting apps that compete with the company's own wares. Microsoft promises a fully transparent submission and approval process. Developers can get information from here.
Related, Microsoft has provided the Application Certification Kit, which currently supports Windows 8 Developer Preview. According to Microsoft ACK "is a single tool for self-assessment to ensure all technical compliance required for apps" and "includes automated tests looking for such things as app manifest compliance, app reliability and security, and proper use of platform-supported APIs. The ACK runs the same tests as those run during the submission process, so by using the ACK first, developers know if their app meets technical compliance and can troubleshoot issues before submission to the Windows Store, saving valuable time".
Microsoft also provides the Windows Store Dashboard: "After submission, the dashboard will provide useful app telemetry data, which allows developers to continually improve their apps".
Windows Store's revenue model is more generous than Apple's, which takes a 30 percent cut. Microsoft will collect the same amount through an app's first $25,000 sales then only 20 percent thereafter. Clearly, Microsoft is sweetening the appeal of its store, which is necessary. The software giant must convince developers to take some hefty risks. They'll develop apps for Metro, but the install base will be small initially and likely slow-going at first. Metro presents a new look and feel that the apps must support, and developers will write more native code -- for the new WinRT API -- and also HTML5. Metro runs on ARM processors. Microsoft will ask developers and their potential customers to considerably adapt to Metro. Perhaps 80/20 revenus share isn't enough.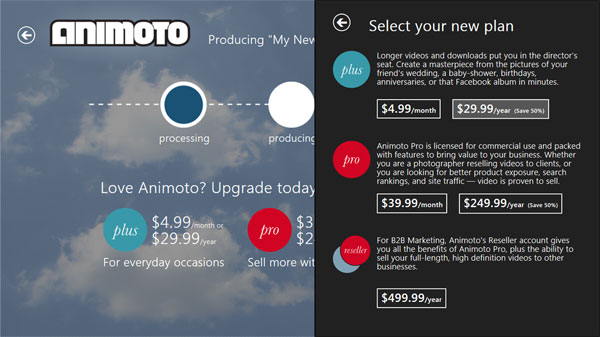 Taking another cue from Apple, Microsoft will permit in-app purchases but not require use of its transaction platform. Developers choosing their own transaction engine pay no cut to Microsoft. Learning yet another lesson from Apple mistakes, Microsoft will allow advertising, giving developers choice of its ad platform or another.
Rather than the more typical $99-annual sign-up fee for all developers, Microsoft will charge less -- $49 for individuals and $99 for companies. Paid apps will sell for more, which is good for developer revenues: $1.49 compared to the more typical 99 cents at competing stores.
Microsoft is holding a First Apps Contest, which will take submissions through Jan. 8, 2012. From the submissions, Microsoft will choose the first eight apps for Windows Store. According to Microsoft:
The winning developers will also get some goodies to help them build even better apps:

A Samsung Windows Developer Preview PC from the BUILD conference, so you can test your apps with touch and sensors
One year of Windows Azure, so you can build apps that feel connected and alive
A two-year subscription to the Store, so you can continue to update and improve your app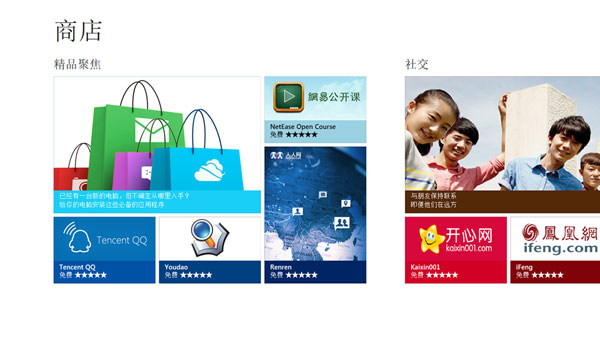 Beyond the contest, Microsoft will starting taking free app submissions in late February, when Windows Store makes its public debut.
Microsoft will provide developers with numerous means to promote their software, including:
Search engines (of course!)
App listing page, which is table stakes
Trial versions -- not lite but full apps with expiration
Algorithmically-generated lists, such as most downloaded apps
IE10 -- "developers can have an app site icon appear in Internet Explorer 10 that will take Windows 8 users directly to the listing page in the Windows Store to download the app".
Microsoft will make Windows Store available in 100 languages and 231 countries. The store will accept 58 currencies and pay out developers in 31 of them.