With all White Space logged, 'Wi-Fi on steroids' can finally launch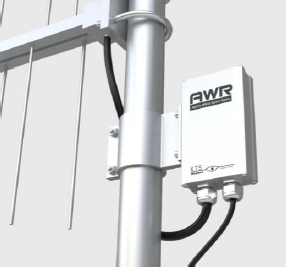 The Federal Communications Commission (FCC) on Thursday approved the first database of all the unused wireless frequencies known as "white spaces" in the United States and has given the green light to the first hardware that will use them.
White space, or the wireless spectrum that was freed from the transition from analog to digital television, would be available to use without requiring a wireless license, similar to the way wi-fi works today. The problem, of course, is that the wireless frequencies that fall in this white space varies from market to market. This is why the database was required.
The database was collected by Spectrum Bridge Inc, who the FCC and Office of Engineering and Technology (OET) appointed in the beginning of 2011.
"With today's approval of the first TV white spaces database and device, we are taking an important step towards enabling a new wave of wireless innovation," FCC Chairman Julius Genachowski said in a statement on Thursday. "Unleashing white spaces spectrum has the potential to exceed even the many billions of dollars in economic benefit from Wi-Fi, the last significant release of unlicensed spectrum, and drive private investment and job creation."
To utilize the white space in a particular area, devices must query this database to find out which channels are unoccupied by authorized radio services, and the first official White Space test deployment will be Wilmington North Carolina, the city which three years ago became the first digital television "transition" market.
The hardware used in this market will be supplied by KTS Wireless, whose KTS TV bands device is the first approved for white space broadband data applications.