Microsoft Q2 2012 by the numbers: Windows revenue falls 6%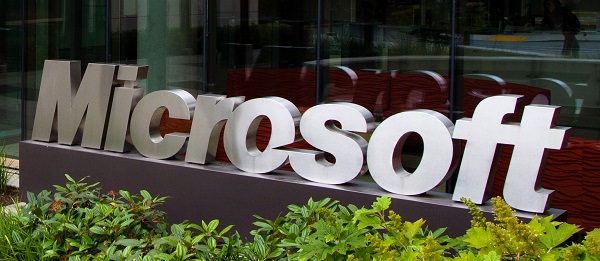 Late this afternoon, Microsoft answered a question oft-asked by investors this month: What about Windows?   Near the end of his Consumer Electronics Show keynote last week, Microsoft CEO Steve Ballmer boomed: "There's nothing more important at Microsoft than Windows".  But at the same event, Tami Reller, Windows & Windows Live  CFO,  warned that the division's fourth-quarter results could fall below analysts' estimates, because of weak PC sales. Today's fiscal second quarter 2012 earnings results answered by just how much.
For Q2, ended December 31, Microsoft revenue was $20.89 billion, up 5 percent year over year. Operating income: $7.99 billion, a 2 percent decrease. Net income was $6.62 billion, or 78 cents a share. Both were flat year over year.
Average analyst consensus was $20.93 billion revenue and 76 cents earnings per share, for the quarter. Revenue estimates ranged from $20.20 billion to $21.35 billion, with estimated year-over-year growth of 4.9 percent -- modest for a holiday quarter.
"We delivered solid financial results, even as we prepare for a launch year that will accelerate many of our key products and services", Ballmer contends. "Coming out of the Consumer Electronics Show, we're seeing very positive reviews for our new phones and PCs, and a strong response to our new Metro style design that will unify consumer experiences across our phones, PCs, tablets and television in 2012".
Microsoft's PC Problem
Because Windows is so important to Microsoft -- it's not just Ballmer boasting -- slowing PC sales's effects reach far beyond the operating system. But nowhere are they more apparent than the Windows & Windows Live division, which dragged down Microsoft operating and net profits. The division's revenue fell 6 percent year over year.
Last week, Gartner and IDC released preliminary calendar fourth-quarter and all-2011 PC shipments; growth was tepid globally and retracted in the United States. IDC called 2011 the "second worst year in history" for US PC shipments - with 2001 claiming the unwanted crown. Despite a global, temporary hard drive shortage, Gartner and IDC say the declines they observed -- 1.4 percent and 0.2 percent globally, respectively -- were in line with their forecasts. US declines were substantially greater, 5.9 percent by Gartner's reckoning and 6.71 percent by IDC's.
Besides the hard drive shortage, several troubling trends have emerged. Simply put: Consumers aren't buying Windows PCs like they used to. Their spending goes to other stuff, with tablets -- and that really means iPad -- ripping away sales. We just finished the holiday quarter, one of the two seasons of typically strong sales (back to school is the other). "Continuously low consumer PC demand resulted in weak holiday PC shipments", Mikako Kitagawa, Gartner principal analyst, says.
This consumer infection -- infatuation with iPad, some other tablets and smartphones -- is spreading. According to an IDG Connect study released this week, IT and business professionals are rapidly adopting iPads as partial or complement laptop replacements; remember these people make technology purchase decisions for entire corporations -- Microsoft's core market. Sixteen percent have replaced their laptop with an iPad and 54 percent supplement it. The data suggests that iPads are significantly starting to cannibalize PC sales -- and not just among consumers -- and it's consistent with recent global PC buying trends.
Earth to Windows & Windows Live president Steven Sinofksy: You can't ship Windows 8 soon enough. The new operating system, which runs on ARM as well as x86 processors, is optimized for tablets as well as PCs. Microsoft can fill an important niche in the PC sales-cannibalizing tablet marketing -- offer a truly desktop operating system that runs the same applications and supports enterprise services as those on PCs. Windows 8 public beta is currently slated to be available late next month, which, based on previous versions, puts public availability around October.
Q2 2012 Revenue by Division
Windows & Windows Live: $4.74 billion, down 6 percent from $5.06 billion a year earlier.
Server & Tools: $4.77 billion, up 11 percent from $4.29  billion a year earlier.
Business: $6.28 billion, up 3 percent from $6.11 billion a year earlier.
Online Services Business: $784 million, up 10 percent from $713 million a year earlier.
Entertainment & Devices: $4.24 billion, up 15 percent from $3.7 billion a year earlier.
Q2 2012 Income by Division
Windows & Windows Live: $2.85 billion, down 11 percent from $3.21 billion a year earlier.
Server & Tools: $1.97 billion, up 17 percent from $1.7 billion a year earlier.
Business: $4.15 billion, up 2 percent from $4.09 billion a year earlier.
Online Services Business: Loss of $458 million, up 18 percent from $559 million loss a year earlier.
Entertainment & Devices: $528 million, down 21 percent from $666 million a year earlier.
Division Highlights
Microsoft reports revenue and earnings results for five divisons: Windows & Windows Live, Server & Tools, Business, Online Services and Entertainment & Devices.
Windows & Windows Live. Weaker than-expected PC demand hurt the division during fiscal second quarter. Revenue fell 6 percent year over year, which is simply stunning during the holiday quarter. Worse: Operating income declined by 11 percent.
Microsoft estimates that global PC sales fell between 2 percent and 4 percent, greatly contributing to Windows revenue decline. Consumer PC sales fell by 6 percent, while those to businesses actually rose -- by 2 percent. Netbooks fell 2 percent.
OEM revenue fell by 7 percent, which reflects weakness in PC shipments identified by Gartner and IDC. Three-quarters of Windows divisional revenues comes from OEM sales.
To date, Microsoft has sold 525 million Windows 7 licenses. One-third of enterprise desktops run Windows 7, the company claims.
Server & Tools. Revenue rose 11 percent year over year and operating income by 17 percent. The division is insulated against economic maladies, because about 50 percent of revenues come from contractual volume-licensing agreements.
"Product revenue increased $328 million or 10%, driven primarily by growth in SQL Server, Windows Server, Enterprise CAL Suites, and System Center, reflecting continued adoption of Windows platform applications", according to the company.
Business. The division was the quarter's big overall performer (again), but grew modestly, with revenue up 3 percent and income each up 2 percent year over year. However, adjusting for the tech-revenue guarantee a year earlier, related to the Office 2010 launch, revenue grew by 7 percent. Revenue topped a whopping $6.2 billion.
Annuity licensing grew a stunning 12 percent. Lync revenue grew by 30 percent.  "Microsoft Office system. Business revenue increased $420 million or 9 percent, primarily reflecting growth in multi-year volume licensing revenue, licensing of the 2010 Microsoft Office system to transactional business customers, and an 11 percent increase in Microsoft Dynamics revenue", according to the company.
Like Server & Tools, Business division is largely insulated against sluggish PC sales. Sixty percent of revenue comes from annuity licensing to businesses.
Online Services Business. Online services revenue rose by 10 percent. Search and display ads drove up online advertising revenue by 13 percent -- $81 million to $713 million. "OSD operating loss decreased due primarily to higher revenue and lower sales and marketing expenses, offset in part by increased cost of revenue", according to Microsoft's financial release. The change: 18 percent.
Entertainment & Devices.  Revenue rose by 15 percent, but losses increased by 21 percent year over year. Microsoft shipped 8.2 million Xboxes during the quarter. Xbox Live subscriptions rose 33 percent to 40 million. Kinect install base: 18 million.
"Xbox 360 platform revenue grew $322 million or 9%, led by increased volumes of Xbox 360 consoles sold and higher Xbox Live revenue, offset in part by lower volumes of standalone Kinect sensors sold", according to the company.
Microsoft now reports on Skype, which has 200 million active users globally.