What is this mysterious site doing scanning mine?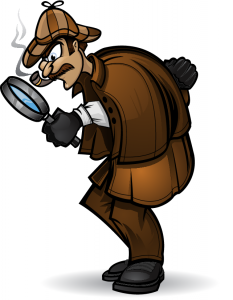 For you Sherlock Holmes types out there, how would you like a case to crack?
As a software developer I have my own website, and l regularly track my web traffic. I check my web site stats daily. I do analysis of that data to glean everything I possibly can about those who visit my site. So to my surprise, one day recently while checking my web stats I was shocked to see the day's traffic shoot through the roof!
Either a lot of people were all of a sudden interested in my website or something was afoot (as Sherlock would say). The latter it was, pointing to one particular source that has me asking: Who is elusive swebot.net? I had to block the IP address associated with swebot.net, which was scanning my website like something out of a science fiction novel, apparently looking for all life signs. It scanned an online forum (an old tech support forum I left simply as an archive) of mine on the site and it was actually doing searches in the forum sending CGI requests for posts of any user names it found. As Sherlock would likely say, "something is definitely afoot".
When you go to this website, it tells you that it is a: "Search Web Engine" and "experimental search bot".
The swebot.net domain was registered on December 24, 2011 -- not even a month ago.
That's enough to make anyone nervous!
So for you Sherlock Holmes types out there, what can you dig up about this elusive website?
Photo Credit: rayuken/Shutterstock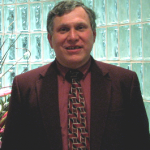 Chris Boss is an advanced Windows API programmer and developer of 10 year-old EZGUI, which is now version 5. He owns The Computer Workshop, which opened for businesses in the late 1980s. He originally developed custom software for local businesses. Now he develops programming tools for use with the PowerBasic compiler.