Intuit launches new GoPayment mobile credit card swiper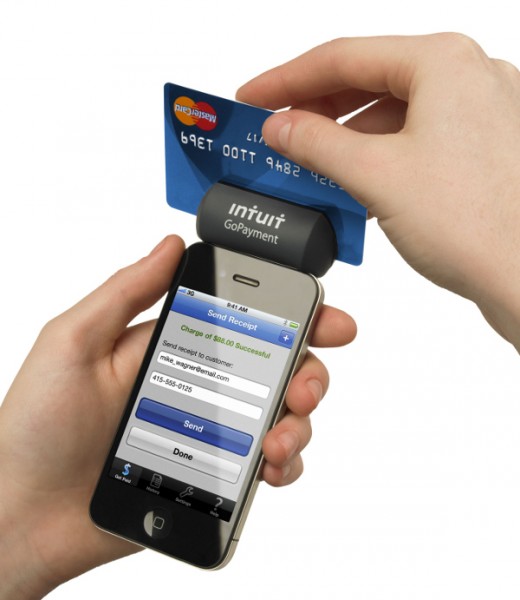 Financial software and services company Intuit launched its redesigned GoPayment Card Reader on Wednesday, after debuting the new design earlier in January. The free device plugs into a smartphone's or tablet's audio jack and lets users scan credit cards for payment.
Mobile payment systems are a hot business where lots of different standards are competing, with no clear "winner" in the space.
Square, founded by Twitter inventor Jack Dorsey, took the world by storm with its smartphone-based debit/credit card swiping peripheral in 2010, and spawned a host of imitators in the meantime: ROAMpay, ProPay Jak, Verifone PAYware mobile, Payfirma, and many others each offer a mobile card swiping apparatus.
Intuit's GoPayment is probably Square's highest-profile competitor.
As such, Intuit redesigned the free GoPayment reader to make it a little more robust than Square's. By angling and lengthening the swipe channel in the reader, Intuit says it can read cards more accurately the first time. It also features a silicone sleeve to keep the reader from spinning in the audio jack when swiping a card (which the company says is a problem for "similar products.")
The other advantage of this product over Square, of course, is that GoPayment transactions can be piped directly into Intuit's QuickBooks software. Like Square, standard transactions with GoPayment incur a 2.7 percent fee, so the company is hoping to attract users with a reliable method of scanning and easy integration with its popular desktop financial software.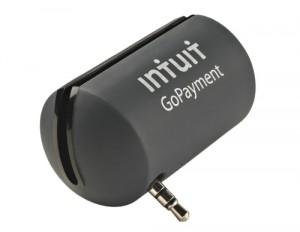 Intuit's GoPayment reader can be obtained freely at gopayment.com.