Screenshot Captor 3 adds scrolling capture, Windows 7 transparency effects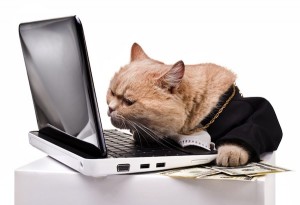 Donationcoder.com has announced the release of Screenshot Captor 3 for Windows PCs. The donation-ware screen capture utility adds three major new features to this landmark release, including splicing effects, a scrolling screen capture function and a number of watermarking options for marking screenshots.
Version 3.0 also includes other recently introduced features, such as full TWAIN and WIA scanner support, automatic upload to supported image hosting services and support for partial Windows 7 transparency effects.
Screenshot Captor 3, which is now also available as a separate portable version, adds a "super deluxe scrolling capture system", which the author claims is the best on the market. This allows users to capture screens that are larger than the display, such as lengthy documents or websites.
Version 3.0 also adds a number of new splice effects, including ragged edge, that are also available via the cropping and border menus. It also adds a simplified watermarking menu and options that allow users to stamp their ownership on screen captures.
Screenshot Captor also builds on major features added in recent months, which include a full set of scanner acquisition and image correction tools. These are disabled by default, but support both WIA and TWAIN scanners and can be switched on via the Edit > Preferences menu.
Another recent addition is support for uploading to various online image hosting services, including Flickr and Imageshack.
Other changes in version 3 are minor -- there are new options when saving modified screenshots for preserving the original date and timestamp, an option to rename files when changing various field information and a loaded file's creation and modification date and timestamps are now displayed in the program's Status bar.
Version 3's installation file has also been repackaged. Prior versions could be renamed as zip files and installed as portable installations, but version 3 now uses a standard setup file, necessitating the release of a separate portable build.
Screenshot Captor 3 and Screenshot Captor 3 Portable are both available as free, donationware downloads for PCs running all flavours of Windows from 95 onwards. A nag screen will appear on each launch which can be supressed by registering for a free key. This free key will expire after six months, at which point a new key can be requested. Donating any sum for continued use of the program produces a registration key that removes the nag screen permanently.