BitTorrent's effect on movie ticket sales is greatly exaggerated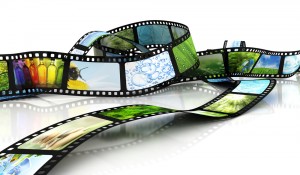 Despite the protestations of the movie industry over the harm BitTorrent incurs to its bottom line, there is an ever increasing amount of evidence that this is not true -- at least here in the United States. University of Minnesota and Wellesley College's study does show that internationally there is a correlation, but this is likely more to do with the considerable lead time the United Stats enjoys in movie releases.
The study finds a seven percent decrease in box offices revenues on average as a result of piracy. The amount of loss widens as the lead time increases, indicating there is some relation between the two. Essentially, the power to reduce losses as a result of BitTorrent lies within the industry itself.
Shorten these lead times, and the problem lessens. "We find that the longer the lag between the US release and the local foreign release, the lower the local foreign box office receipts", a draft of the study reads. "Importantly, this relationship is larger after widespread adoption of BitTorrent than before".
While pirated copies of in-theater movies are typically available days after its release here in the States, researchers could not find any correlation between the appearance of the movie on sites like BitTorrent and decreases in ticket sales.
"In short, we do not see much evidence that piracy displaces US box office sales in our data, although this result should be taken cautiously as the 'experiment' for examining US piracy is less clean than that for international piracy", researchers write.
This data may give opponents of the entertainment industry's hard-nose strategy some evidence to use in the argument against further regulation. If the industry itself can play a pivotal role in tamping down piracy, a change in strategy certainly appears warranted.
Photo Credit: Leigh Prather/Shutterstock