The democratization of higher ed continues: $49 e-textbook launches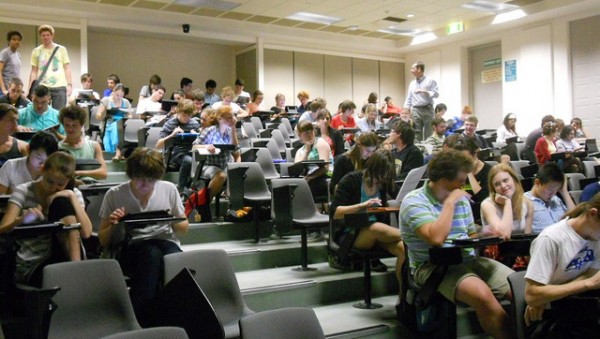 In early summer 2011, Nature Publishing Group's Educational branch debuted its "born digital" textbook Principles of Biology, which would cost the student only $49 and contribute to the movement to democratize higher education with technology. Nature's approach was so different that it basically destroyed the old business model of publishing and rebuilt it for the digital age.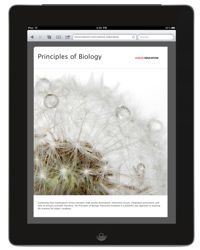 Today, Nature Education has made the Principles of Biology available to the education world at large. The e-textbook is available either as a one-time purchase of $49 for individual students (which includes lifetime updates,) or it is available to learning institutions as a site license, which gives on-site access to all students coming from the school's IP address.
Intended to be the first in a series of interactive textbooks in the life and physical sciences, Principles of Biology includes 196 modules of text, images, interactivity and testing/assessment. The results of the built-in tests go to an automated gradebook for instructors to track student progress. Teachers can rearrange the order of the modules, remove sections from within modules, add their own material, or integrate the textbook into their campus learning management system such as Blackboard Learn, KMx, ALEKS, Sakai, and more.
In addition to accessing all materials online, students can download a Desktop Edition which doesn't require a connection, or they can print out the book's contents at no extra cost (other than the materials.)
Principles of Biology can be tested through Nature Education.
Photo credit: Michael Coghlan