WinZip comes to iOS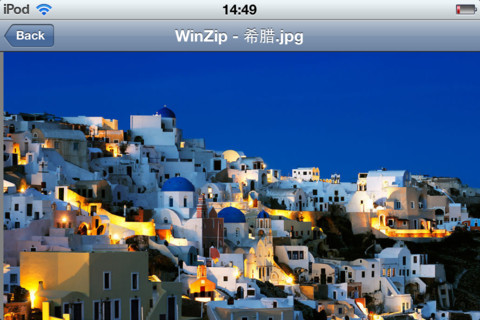 It has taken rather a long time, but the stalwart of file compression,WinZip, has finally released a version of their famous archive handling tool for iPhone and iPad. Available completely free of charge, the app can be used to open compressed files and preview their contents, and while the restrictions of iOS mean that this is not as complete a compression tool as many people would hope, WinZip for iOS is still a welcome addition to the App Store.
Where the app proves particularly useful is in the way it enables you to view zip files that have been emailed to you. Whether you are working with the email accounts you have configured in the mail app, or you are using a web based service such as Gmail or Hotmail, the app can be used to view the contents of zip file attachments. It does not matter if the zip files you want to view are encrypted; providing you have the necessary password, these can be opened as well.
It's a shame to see that there isn't support for any other compressed formats, but for the most part it is fair to say that the zip format is still the most frequently used for day to day purposes. There's also no support for the creation of archives, but the lack of a traditional file browsing structure, for most iOS users, means that this is largely unnecessary anyway.
The features that are present all work well. The interface used to browse through the contents of compressed files is impressive enough and there is built in support for the previewing of a number of common file types including PNG, GIF and JPEG images as well as DOC, TXT, PDF and many more. This universal app is a fairly basic tool, but the things it does , it does well.
You can find out more and download a free copy of the app by visiting the WinZip for iOS review page.