ARM optimization pack speeds Globalfoundries' Cortex A9s up to 2GHz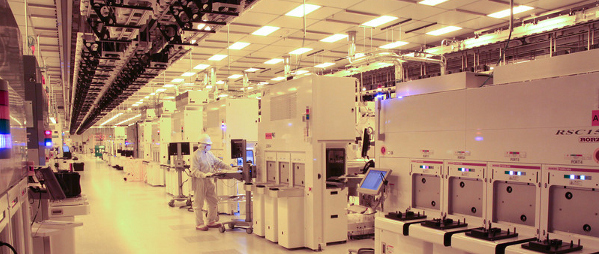 Thursday, ARM announced the release of its Cortex A9 MPCore Processor Optimization Pack for Globalfoundries 28nm-SLP High-K Metal Gate process technology. This will let System-on-Chip designers optimize performance for Cortex A9 and provide typical working performance of up to 2GHz.
This is a significant announcement because Globalfoundries makes chips for many of the leading mobile companies, including Qualcomm's Snapdragon SoC, and most prominently -in terms of market share and promises of 2GHz smartphones in early 2012- Samsung's Exynos.
Samsung and Globalfoundries have been collaborating on the 28nm High-K Metal Gate (HKMG) technology since 2010, and together have four fabrication facilities worldwide offering the technology (Globalfoundtries Fab 1 in Dresden, Germany and Fab 8 in Saratoga County, New York; Samsung S1 in Giheung, Korea, and S2 in Austin, Texas.) Last August, Globalfoundries said the collaboration created the largest foundry footprint in the industry.
The POPs that were announced today include prepackaged designs and instructions to crank up performance in 28nm A9 SoCs, including: the Artisan Physical IP logic libraries and memory instances, a comprehensive benchmarking report to document the exact conditions and results ARM achieved in its core implementation, and a POP Implementation Guide that details the methodology used to achieve the result.
In December, ARM and Globalfoundries announced that they had created a test chip based on a dual-core Cortex-A9 processor that could operate at frequencies in excess of 2.5GHz, but that sort of performance is not documented in this POP.